UK Government Digital Service links with Australia's Digital Transformation Office
MoU kicks off five-year effort to share people, projects, ShinyHappy jargon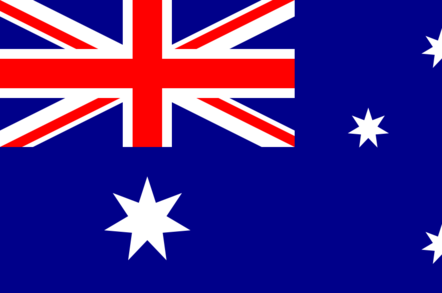 Exclusive The United Kingdom's Government Digital Service (GDS) has signed a memorandum of understanding (MoU) with Australia's Digital Transformation Office (DTO), under which the two organisations will share expertise and staff.
Australia's DTO is unashamedly modelled on the GDS: when launching the agency Australian prime minister Malcolm Turnbull said it is modelled on the UK effort to such an extent that as "plagiarism is the sincerest form of flattery and I've told [minister responsible for the GDS] Francis Maude …. he should be flattered".
The principal elements of the MoU cover:
"Agreement on common goals. These include building digital public services that are so good, people prefer to use them; providing sufficient support for those who have limited digital capabilities or accessibility issues; promoting economic growth and opportunities for businesses; and, encouraging open source software and solutions.*
Sharing information and experiences on important topics that reflect the charter of the Digital 5 (D5), such as user needs, assisted digital, open standards, connectivity and teaching children to code.
Maintaining communication and exchanging information through, for example, secondments of staff between the two countries and collaboration with other institutions on joint projects."
The MoU was struck between Liam Maxwell - Chief Technology Officer for HM Government in the UK – and Paul Shetler, a GDS alumnus and CEO of the DTO. The latter hopes the MoU will mean the two nations can "work on common problems together". Both leaders think that collaboration will be mutually beneficial.
The DTO was founded in 2015, so the GDS has a five-year head start that Australia can learn from. Or learn about mistakes not to repeat: the GDS stands accused of having no real strategy, has the black mark of the botched rural payments project on its record and has leaked rather a lot of staff.
The DTO's off to a decent start, although Vulture South recently noted that its effort to build a new national web page has re-invented the wheel and seemingly ignored previous similar efforts. ®
*Those points are in quotes because they come from the DTO's account of the MoU, released exclusively to The Register. We would never write ShinyHappy stuff like that without being ironic.