IBM's tops sales staff face long haul...to Hawaii
Missed the ax? Then don't miss the flight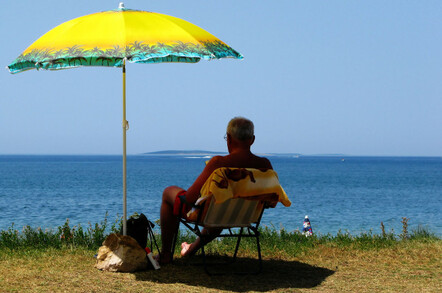 IBM is whisking its biggest sales hitters in Global Tech Services to Hawaii as a pat them on the back for their efforts, while others in the division head out the door on stat redundancy terms.
In a 5 April internal blog post, Martin Blackburn, COO for GTS Europe, confirmed that UK and Ireland's "top performers" were selected for the Best of IBM Award.
Blackburn told staff this is "one of the highest honours in our company, awarded to those IBMers who demonstrated our Purpose, Value and Practises, and contributed in an extraordinary way to the success of our clients and our company".
This month and next, the Best of IBM "honourees" and their guests will convene on the island of Maui along with senior Big Blue execs to "celebrate this significant achievement".
We're going to Maui? Wow-ee...
Company sources that gave us sight of the blog post said they thought the Hawaii trip was in poor taste given the redundancy process going on that will see 185 GTS people chopped.
Unlike past redundancy programmes, the people from GTS are getting stat redundancy as required by the UK government because "enhanced terms" were not "affordable".
GTS is making redundancies to cut costs in order to generate at least two per cent margin growth for 2016.
One insider said he found the Hawaii knees-up "offensive in the extreme when GTS is laying off so many people with statutory packages as they claimed enhanced payments were not affordable". ®
Sponsored: How to Process, Wrangle, Analyze and Visualize your Data with Three Complementary Tools