EMC said to be ditching Documentum business
Content may be king but content management is deffo not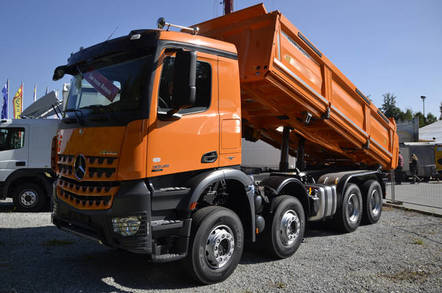 EMC-Dell deal EMC's Documentum business may be up for sale, as part of a non-core asset-ditching process during the Dell-EMC coming together.
Bloomberg cites people familiar with the matter in a report claiming EMC will spin off Documentum while Dell will sell Sonicwall and Quest as a way of helping to lower the costs of the Dell-EMC acquisition. It's anticipated Dell will take on up to $50bn of debt to pay for EMC.
Dell's services business was sold to NTT Data Corporation in March for $3bn.
EMC bought Documentum for $1.7bn in October 2003, shortly after purchasing Legato, for its document management products and as part of a move to add storage-related software to its hardware sales.
Eventually Documentum ended up in EMC's Information Intelligence Group (IIG). The corporation spent years selling Documentum products as traditional software with a licence, but failed to set the document management world on fire, leading to repeated suggestions it should be hived off or sold.
The general document or information management business simply stopped growing. Certainly businesses needed to keep track of documents and doing so as part of an information lifecycle management process seemed a good idea, but it was a structure that never became really popular. People generally preferred to manage a business's digital information in separate silos, such as mail, Notes databases and the like, rather than employing an over-arching superstructure.
Consequently IIG as a business has never grown as EMC might have hoped, generally disappointing quarter after quarter after quarter with falling revenues.
EMC put its Information Intelligence Group into an Enterprise Content Division in January last year, and also tried selling Documentum functionality "as a service".
It's reported that the Documentum business turns over $600m annually and has a 30 per cent profit margin. Private equity is said to be the likeliest buyer. ®