Tesla books over $8bn in overnight sales claims Elon Musk
But expect long waiting lists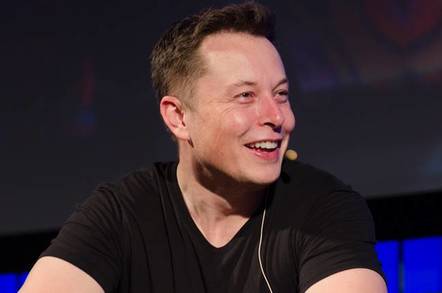 It has been a very good day for Tesla, after its CEO reports the firm took orders for over 196,000 new Model 3 electric cars.
Thought it would slow way down today, but Model 3 order count is now at 198k. Recommend ordering soon, as the wait time is growing rapidly.

— Elon Musk (@elonmusk) April 1, 2016
The new car went on sale on Thursday night and buyers queued outside Tesla stores for their first look at the new car. At $35,000 for the base spec model, it isn't cheap, but it seems there is strong demand for the vehicle.
Musk reported that very few people actually bought the most basic model, with the average purchase price being $42,000 per vehicle. If buyers want extras like Autopilot, Summon (a self-parking feature) and the aptly named Ludicrous Mode for extra acceleration and a higher top speed, then they have to pay more, and it appears they're willing.
So it has been a very successful 24 hours for Elon and his Musketeers. That number of sales means technically Tesla has $8.3bn in new sales on its books, although buyers only had to put down a $1,000 deposit. But that's still a $198m cash injection for the firm.
Tesla's stock jumped nearly 8 per cent after the launch, although it dropped back since then. But it's clear that the firm has inspired a level of loyalty among buyers that are keen on electric cars.
The downside of this is that some buyers are going to be facing long waits for their vehicles. Tesla promises to build around 50,000 vehicles a year, and unless it can ramp up production significantly, some people are going to decide to go for the alternative they can get now rather than waiting.
Definitely going to need to rethink production planning...

— Elon Musk (@elonmusk) April 1, 2016
The Model 3 is going to be easier to build than the Model S sedan, and a lot easier than the Model X with its gull wing doors. But there'll still be a lot of work for Tesla to do to avoid pissing off buyers. ®
Sponsored: Practical tips for Office 365 tenant-to-tenant migration