Nexenta wins Lenovo as server partner
Chinese hardware and geography boost for open source storage SW supplier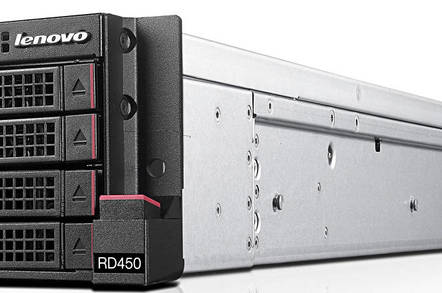 Lenovo and Nexenta are developing combined System X X86 server/DAS/NexentaStor software offerings, joint go-to-market strategies, and Lenovo service and support.
Lenovo is the third-largest server shipper worldwide. Nexenta's NexentaStor offers open source storage software offering file and block access scalable out to petabyte levels and with high-availability and replication.
The combined products encompass both scale-up and scale-out reference architectures on all flash, hybrid, and spinning media systems. Nexenta customers get a new server choice and Lenovo customers get NexentaStor's file and block storage services.
Nexenta CEO and chairman Tarkan Maner's prepared quite said; "We believe the Lenovo and Nexenta partnership around joint Go-To-Market and Service and Support will transform the enterprise storage market with an innovative, collaborative, and enterprise-ready Software-Defined Storage vision and execution."
Target enterprise workloads include virtualisation, OpenStack clouds, general file sharing, and backup and archiving. Single SKUs (order numbers) for the combined products will be available from Lenovo. The support includes 24x7x365 options.
Future offerings are planned to expand to include NexentaEdge for scale-out block and object services with cluster-wide, inline deduplication and compression.
Lenovo's general manager for its Storage Business Unit, David Lincoln, said in his prepared quote; "Lenovo recognises Software-Defined Storage as the strategic storage solution to deliver revolutionary economics for enterprise and cloud storage needs."
This Nexenta partnership complements Lenovo's existing hyper-converged infrastructure ones with players such as Maxta and Nutanix, and is a stronger relationship than a simple meet-in-the-channel situation.
Nexenta has enterprise customer momentum, witness Wipro (PDF), Cox Communications and Hyundai, and this Lenovo deal will help increase its enterprise customer prospects, with China an obviously tempting geography.
The overall pitch here is to use Lenovo hardware and Nexenta software to obtain the same functionality and support as mainstream enterprise SAN and NAS suppliers but at significantly lower prices.
Joint-product pricing will vary with capacity and media types. We're told customers can expect cents per gigabyte for complete systems including three years of technical support. ®