How to make the trains run on time? Satellites. That's how
India and Europe exploring remote sensing to track trains, rather than terrestrial sensors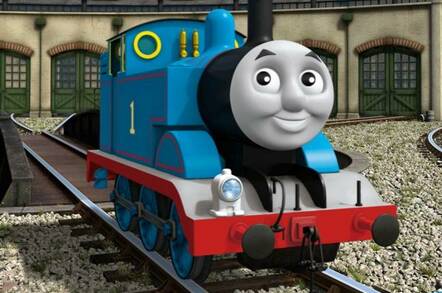 India has joined the gang of nations looking to make its trains run on time by using satellites.
India's Ministry of Railways and Space Research Organisation (ISRO) this week signed a memorandum of understanding that "... aims for developing applications in the field of Remote sensing and Geographic Information System (GIS) for remote sensing at unmanned railway crossing including, all geospatial solutions and customized software solutions for providing reliable, efficient & optimal solutions to Railways in various areas of operation thereby benefiting the rail user."
India is of course very reliant on railways for passenger and freight movement because its roads are often deeply average. And those railways pass through places where electricity may not be available to power on-site sensors, never mind networks to send the data somewhere useful in real time.
One of the first things India's railways hopes ISRO can help it with is a way to stop trains running late when they slow for fogs.
India's initiative is not unique: the European Space Agency recently announced an initiative called space4rail with similar aims. Space4rail is already working on satellite train tracking, and recently staged a successful trial on Sardinia where a local loco was equipped with a satellite uplink that tracked its position and speed.
That trial may not be good news for internet-of-things enthusiasts, as it was in part designed to see if railway operators can do away with trackside sensors and dedicated wireless networks. If satellites can do that, well and good. If they can use lasers to zap leaves from the line and melt snow, all the better. ®
Sponsored: Detecting cyber attacks as a small to medium business