Ben Nevis embiggened by a metre
Now a tad taller, thanks to GPS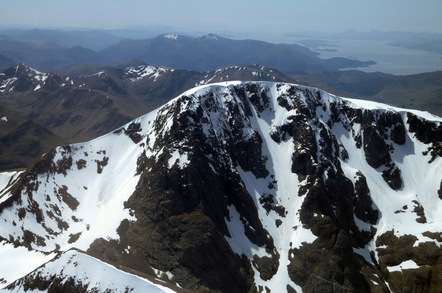 The Scottish mountain of Ben Nevis is now a officially a metre taller at 1,345m, thanks to Ordnance Survey measurements gleaned using GPS.
To be precise, the peak lies at 1,344.527m, just a tad higher than the last reading taken back in 1949, when 20 surveyors took 20 nights* to obtain a rounded figure of 1,344m, using "hundreds of pounds of kit hauled up the mountain".
This time around, a mere three operatives deployed a "geodetic survey grade GPS receiver" for two hours, although they did have to suffer some typical local weather in the process.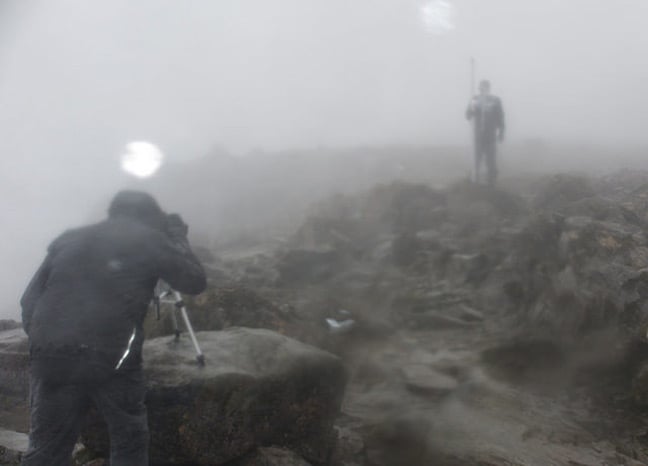 Beautiful surveying weather. Pic: Ordnance Survey
OS geodetic consultant Mark Greaves explained: "The new height relates to the highest natural point on the summit and was measured as 1344.527m. I double checked everything and asked others to do so too.
"What is amazing is how close the surveyors in 1949 were. The measured height has changed by centimetres, but those centimetres mean we now need to round up rather than down. So that's why Ben Nevis will now be officially known as being 1,345m."
The new height will appear on online maps and future print versions.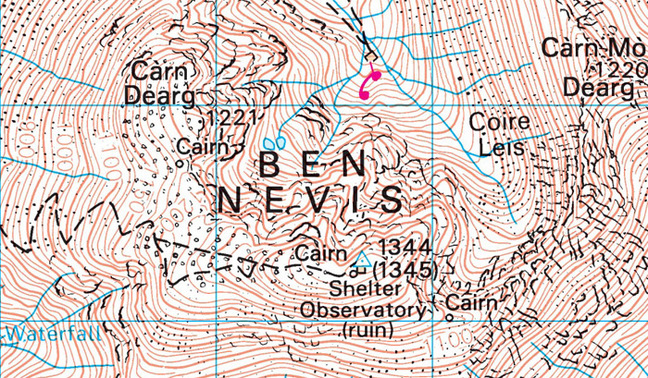 The taller Ben Nevis coming soon to a map near you. Image: Ordnance Survey
In case you're wondering why there are two values, with one in brackets, prepare for enlightenment from field surveyor Angus Hemmings:
Ordnance Survey has more vids pertaining to its Ben Nevis re-evaluation right here. ®
Bootnote
*OS explains that the work had to be done at night "because strong lights were shone from the trig pillars of the other mountains onto Ben Nevis, to allow them to collect their data".
It adds: "It took the surveyors 20 nights because they only had three clear nights in that period to get it right. To do the best possible job it had to be run with military precision, everything they did had to be timed to perfection. Their effort and accuracy is remarkable."
Sponsored: Detecting cyber attacks as a small to medium business