Woz: World-changers to Apple Watches, why pay for an overpriced band?
Apple co-founder questions vanity price tags, says he won't snoop in your undie drawer.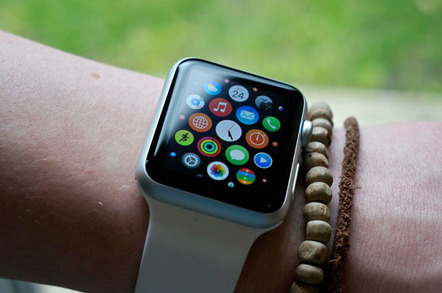 Apple co-founder Steve Wozniak has slammed Cupertino's decision to charge hundreds of dollars for Apple Watch models that offer users little more than an overpriced band.
Wozniak made the remarks during a Reddit AMA post in response to a reader's question.
"I worry a little bit about - I mean I love my Apple Watch - but it's taken us into a jewelry market where … the only difference is the band in all those watches," Wozniak says.
"Twenty watches from US$500 to US$1100 [and] the band's the only difference?
"Well this isn't the company that Apple was originally, or the company that really changed the world a lot."
His argument that the models vary only in cosmetic design is largely accurate; the more expensive Apple Watches have a 4mm larger screen, a ceramic backing, Sapphire Crystal screen, and different cases.
However, Wozniak says he has much respect for Apple chief executive Tim Cook, adding the company has to follow market demand.
"So, I love the software, and I love the hardware, and nothing's letting me down," he says.
Wozniak also commented on the Department of Justice's (DoJ) legal push to force Apple to develop the capability to bypass iOS password security features saying the promise to users of privacy should be upheld.
"If you tell somebody … 'I will not look in your drawers' then you should keep your word and be honest."
Apple in its latest response to the DoJ says the attempt to use the All Writs Act force Apple to circumvent its existing security protocols was beyond the original purpose of the Act, adding that the "founders would be appalled".
Wozniak's remarks come after he appeared in the Reddit Formative series discussing the creation of Apple.
Sponsored: Detecting cyber attacks as a small to medium business