Brits seek rousing name for polar research vessel
The Royal Research Ship Titanic? Maybe not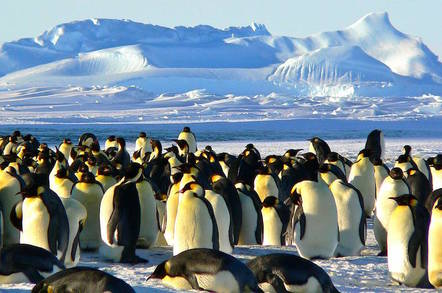 The Natural Environment Research Council (NERC) is inviting Joe Public to suggest names for its forthcoming polar research ship, due to hit the world's oceans in 2019.
The £200m, 15,000 tonne vessel - to be built at Merseyside shipbuilding yard Cammell Laird - is hailed as Blighty's "largest and most advanced research ship yet".
The trumpet-blowing continues: "Her state-of-the-art capabilities will take science to new places, giving fresh insights into our fragile polar environments and how our planet works.
"Her flexible labs and equipment will allow our scientists to take full advantage of the latest robotic, satellite and underwater monitoring technology. She will help us understand how the ice is evolving as our climate changes, and the consequences for global sea-level rise."
To rouse patriots to ship-naming action, a flag-waving Jo Johnson, the Universities & Science Minister, declared: "Can you imagine one of the world's biggest research labs travelling to the Antarctic with your suggested name proudly emblazoned on the side?
"The polar research ship represents a leap forward in securing Britain's place as a world leader in marine and climate change science – and illustrates this government's commitment to invest in research facilities on a record scale."
The closing date for entries is 16 April, after which NERC will select the final name. The British Antarctic Survey currently has two operational Royal Research Ships - the RRS James Clark Ross and RRS Ernest Shackleton.
Here's a fine view of the former, and the same rebranded with our own suggested title for Her Maj's next intrepid polar explorer: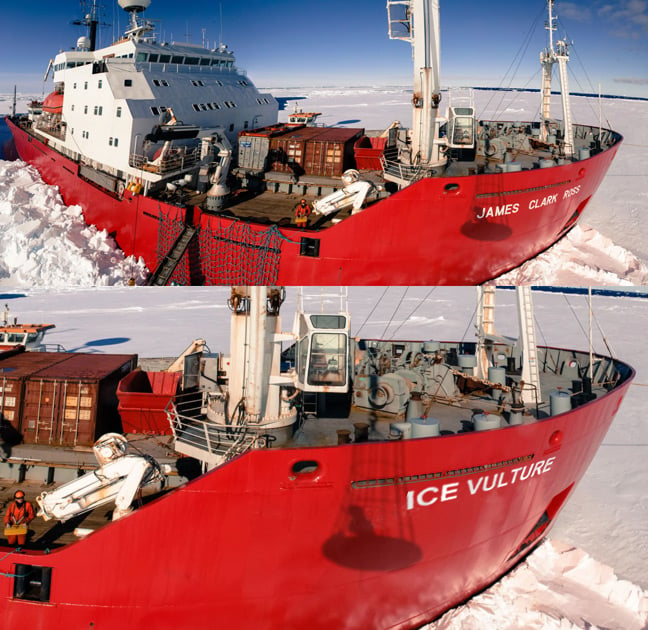 ®
Sponsored: Webcast: Build the next generation of your business in the public cloud