Google hires co-founder of NAS storage shop Exablox
App Engine to be object of his object expertise
Co-founder and ex-CTO of enterprise NAS firm Exablox Tad Hunt has become a Technical Lead/Manager at Google for its App Engine activities.
He exited Exablox in December last year.
He became involved in the Kinetic Open Storage Project in September last year, joining its technical steering committee and becoming a governing board member, but gave this up in February, according to his LinkedIn profile.
Hunt joined Google in February, and his profile states he is "helping create cool stuff for App engine." It could be that App Engine is going to get an object store, and/or maybe Kinetic drive support.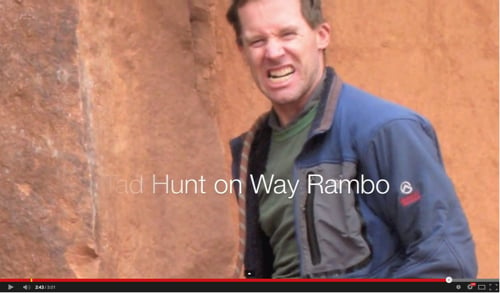 Tad Hunt is a video rock (climbing) star
®