ODMs feast on server sales bonanza as IT buyers ignore price rises
Big brands cede ground to contract manufacturers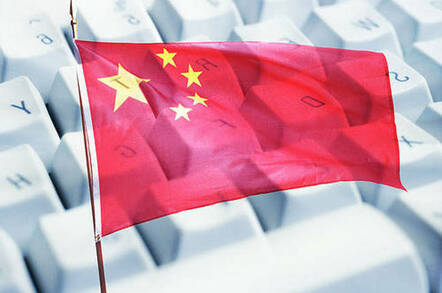 The march of Far East Original Design Manufacturers into a server industry traditionally dominated by the big brands continued in Q4, official stats revealed today.
According to abacus fondler Gartner, global server sales climbed by 8.2 per cent year-on-year to $15.13bn on the back of a 9.2 per cent spike in shipments to 2.955m boxes.
"The real growth driver for the quarter in terms of absolute value was the other vendors category," said Jeffrey Hewitt, research veep.
This "collection of unspecified vendors" include contracts manufacturers Quanta, Wistron and Foxconn, which contributed $750m in revenue, after finding a home for 170,000 units. This equates to 4.95 per cent of total market shipments and 5.75 per cent of overall shipments.
"This demonstrates that the growth of hyper scale data centres, like those of Facebook, Google and Microsoft, continues to be the leading contributor to physical server increases globally," Hewitt added.
The threat was spotted some years back by Hewlett Packard Enterprise (HPE), which then set up a joint venture with Foxconn to build high volumes of lower priced machines.
One advantage the branded players had over the ODMs was established local sales channels but that has since diminished - last week Tech Data signed up to sell Quanta's cloud infrastructure kit.
Market top dog HPE was the only major vendor not to report all out growth, as sales slipped 2.2 per cent to $3.81bn on shipments of 625,543, down 2.6 per cent. The firm needs to improve "execution" said Gartner.
Dell, which along with HPE owns nearly 42 per cent of all servers sold, grew 4.5 per cent to $2.53bn but shipments slipped 0.3 per cent to 527,736, indicating a stronger mix of higher margin kit.
IBM had its best quarter of the year - Q4 is seasonally its strongest for servers. Revenue jumped 10.3 per cent to $1.97bn but Big Blue no longer features among the top vendors in terms of volumes since it sold System x to Lenovo.
Over at Lenovo, which is tweaking its supply chain to be primed to sell enterprise computing gear, sales reached $1.13bn, up 2.9 per cent and sales jumped 5.9 per cent to 256,571.
But it was only Cisco, albeit from a smaller base, that managed to outpace the ODMs in the growth stakes, expanding 20.2 per cent to $928m. Again, volumes were too low to register in the top slots.
The Others category, which includes ODMs and vendors such as Fujitsu, grew 18.9 per cent to $4.74bn in total and unit sales went up 16 per cent to 1.25m.
All geographies reported growth in the quarter including EMEA, driven by Western Europe in particular. The appreciating dollar that led to price rises in the region didn't rain on vendors' parade.
"Helped by the usual replacement cycle, many infrastructure deployments [in Europe] continued to occur despite dollar-related price increases," said research director Adrian O'Connell. ®
Sponsored: Minds Mastering Machines - Call for papers now open