XMA shutters its City pad, will service London from St Albans
Walks away from shoebox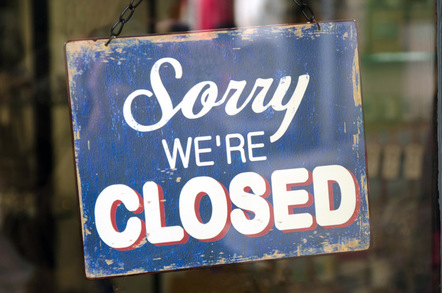 XMA is to shutter its London offices because too few staff were based there to justify the relatively expensive lease.
The office in the heart of the City, established in September 2012 and initially run by former BT Engage exec Chris Leah, was set up to win over more corporate customers and at one point housed upwards of 20 staff.
The reseller carved a niche in the UK public sector but looked to expand in the private sector amid government austerity measures.
The Channel understands just a handful remained at the premises and Westcoast Holdings-owned XMA revealed it is relocating.
"We are confirming to our teams today that we won't be renewing our serviced office contracts in Bishopsgate, London," said XMA marketing director Jamie Marshall-Watt.
He told us this was "in line" with the decision to make its St Albans office, inherited when XMA acquired Viglen, "our major hub inside the M25, a centre of excellence for our corporate business".
The closure of the office had been planned for some time and a few in the industry had misconstrued this as XMA pulling out of the corporate market, sources told us.
Marshall-Watt said it is "committed to our existing corporate customers", had had some decent wins, "especially around services" and is opening a "collaboration space" in its Hertfordshire-pad.
"We also look forward to forming new relationships with customers that we don't deal with today," he added.
The capital office or "shoe box" as some staff referred to it, is believed to have cost XMA £150,000 a year in rent, though this was not confirmed at the time of writing.
XMA, which recently parted with long-serving Viglen director Bordan Tkachuk, turned over £222.3m in the year ended December 2014, up 35 per cent, but this included the buys of Viglen and QC Supplies, bought in January of that year.
Operating profit was £4.14m compared to £3.43m in the previous year.
Industry veteran Peter Bertram rocked up at the company recently, and given his track record it is not inconceivable that XMA is working on some further acquisitions, as well as boosting the service element. ®
Sponsored: Detecting cyber attacks as a small to medium business