VMware second-in-command quits for venture cap land
Carl Eschenbach exits amid flurry of senior exec deck chair rearranging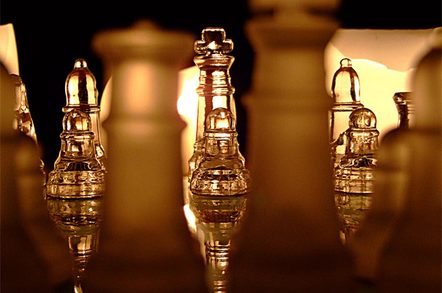 Amid a flurry of senior personnel changes, VMware is parting with a long serving exec that joined when it was a fledgling virty biz.
President and chief operations officer Carl Eschenbach is set to head out of the door marked exit, staff were told today in an internal memo.
The company confirmed to us he is quitting operational duties "to pursue a new career opportunity", though he'll "continue formally" as a strategic advisor to CEO Pat Gelsinger.
Gelsinger may need all the advice he can take when VMware majority-owner EMC gets assimilated into Texan tech titan Dell, as edged a little closer yesterday when the EC cleared to buy.
Eschenbach, who is reportedly heading to venture cap outfit Sequoia, rocked up at VMware in 2002 as veep of sales, and on his LinkedIn account reckoned he helped to steer sales from $10m to the $6.57bn beast it is today. VMware said he joined when it was a $31m organisation.
Either way (what's $21m), he was elevated to exec veep of worldwide field operations three years later, before being moving into a bigger office
His responsibilities will be distributed among the other execs, VMware told us.
Other executive moves made public by the company included Maurizio Carli moving to worldwide exec veep of sales (EMEA, Asia Pacific/ global channels); Peter McKay leading ops in the Americas; Ray O'Farrell adding global services and support to his job as CTO and chief development officer; and Sanjay Poon heading up end user computing in addition to marketing.
Of course, the latest activity follows the recent addition of Zane Rowe as CFO. ®