SpaceX Falcon 9 set for fourth launch attempt
Hoping to avoid stray tugboat intervention tonight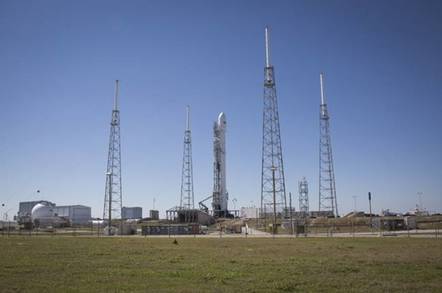 SpaceX will reportedly make a fourth attempt to get its SES-9 mission off the ground later today from Florida's Cape Canaveral.
The launch window for the Falcon 9 lifter is from 23:35 GMT tonight until 01:05 GMT on Wednesday morning.
The first pop at carrying the SES-9 satellite aloft was scuppered by bad weather. A second go last week ended in abort with with 101 seconds left on the countdown clock. On Sunday, the Falcon 9's onboard computers dramatically shut down the rocket's nine Merlin engines just after ignition due to a a "low thrust alarm".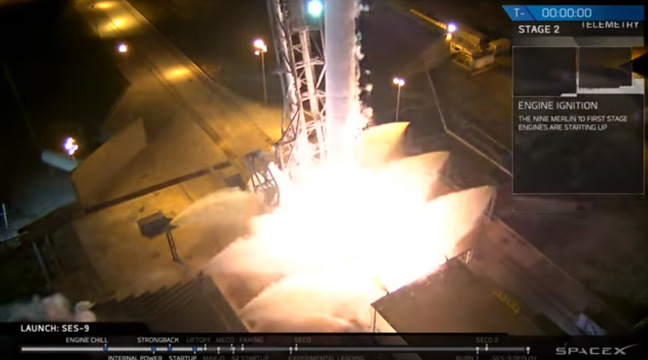 Ready, steady...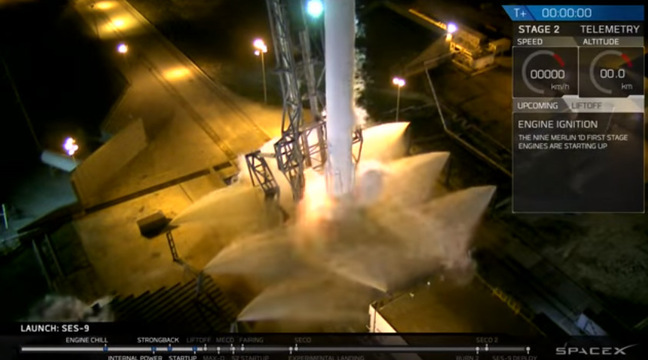 ...abort
A contributory factor to the abort was a tugboat and barge which strayed into the safety zone which stretches out into the Atlantic Ocean from Cape Canaveral. According to this report, obliging the vessel to exit the safety zone resulted in a 35-minute launch delay, during which the Falcon's liquid oxygen (LOX) temperature rose.
The lifter burns LOX and kerosene, a tried-and-tested fuel mix whose main drawback is the need to maintain the LOX in a cryogenic state.
Assuming SES-9 finally soars heavenwards, SpaceX will attempt to return the Falcon's first stage for a vertical landing on a floating barge, something it's previously almost pulled off. ®