Truncated Q4 helped send Ingram Micro sales down 19 per cent
Not as bad as it sounds, says soon to be Chinese distie giant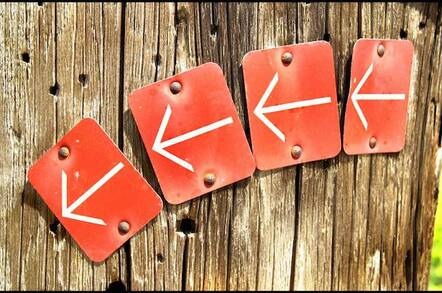 Sales at Ingram Micro went into a power-dive in calendar Q4, tumbling $2.7bn on the same period a year earlier. But on an organic basis the state of play was not nearly as bad as the topline number indicated.
The world's largest distributor - which is being slurped by Chinese conglomerate HNA Group for $6bn - filed turnover of $11.3bn for the three months ended 31 December, down from $14bn.
This was a decline of 19 per cent but Ingram pointed out the year ago quarter benefited to the tune of $900m from an extra week of selling, and the North America mobility distie biz - now exited - had turned over $500m.
In addition to this, Ingram received a fillip in Q4 '14 after it renegotiated some high volume European fulfilment contracts and recognised revenue on a net versus gross basis, the impact of which in Q4 '15 was to reduce revenue by $300m. Forex conversions cost the firm another $240m.
Add up these costly factors and Ingram's top line actually declined by a more modest two per cent. "We had a solid close to a strong year of execution," claimed Alain Monié, CEO at Ingram in a statement.
Performance across the group was mixed; North America turnover was down 22 per cent to $4.66bn but extracting the aforementioned costs, it fell more modestly at six per cent.
In Europe, revenue came in at $3.378bn, down 19.3 per cent year-on-year, but calculations showed organic growth at closer to five per cent. Asia Pacfic reported a 15 per decline in sales to $2.5bn but once adjusted for costs was closer to a drop of 3.1 per cent.
Ingram did not host a conference call due to the pending acquisition so did not detail the facts and features that influenced the quarter.
That said, gross profit was 6.84 per cent ($773.46m) compared to 6.38 per cent in the prior year quarter, indicating a stronger mix of higher margin products.
Operating expenses went up to $577m from $574m, leaving operating income at $196.1m, down 2.3 per cent year-on-year. But a drop in interest income and tax pushed net profit to $141.2m from $119m.
Monié made no further mention of the results in the company issued statement, but talked up the acquisition. He said it will "accelerate" investments, both "organically and through M&A". He didn't explain why the buy will boost its portfolio but stated it will.
The transaction by HNA is expected to complete in the second half of the year. Already, opportunistic lawyers are asking investors if they are happy with the $6bn buy price, which was a 39 per cent premium on the average stock price in the 30 days prior to 16 February.
In other developments related to the slurp, Paul Reid has confirmed he is stepping down as COO in September, when the sale is done.
One aspect of Ingram Micro's financials that HNA will look upon with some pleasure is the cash generating nature of the business - Ingram's cash flow in Q4 was $500m and for the year it was $1.5bn.
Let's face it, no distributors make huge profits, it's the nature of the business, but they do generate a shed load of cash. ®
Sponsored: Detecting cyber attacks as a small to medium business