Like those independent DevOps vendors? They might not be for long...
Dev and ops top M&A/IPO prediction charts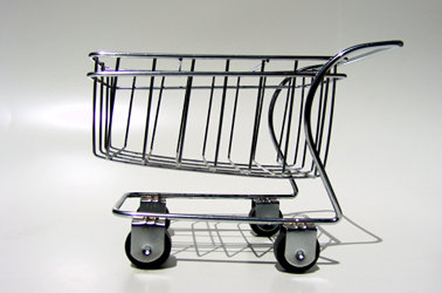 Enjoy those scrappy IOT and DevOps startups while you can, as many will not be able to resist the siren call of cash rich traditional vendors or the stock market this year, 451 Research has predicted.
The analyst firm's Tech M&A Outlook report has predicted "billions in investment" in a number of hotspot technology areas. This is despite the deal-making environment changing this year, meaning "a lower volume of transactions and a dramatic drop in valuations," according to Brenon Daly, the firm's Research Director for Financials.
451 identified 300 companies that could be M&A or IPO candidates this year. Of these, over 100 were in the software market, including 90 potential M&A targets, and 13 potential private firms that could IPO. The frenzy around "DevOps" was cited as a major driver for both segments.
"Potential acquisitions for 2016 include an IBM purhcase of Gitlab to own a key part of the development tool chain and BMC purchasing Graylog to move further into DevOps," 451 said.
A land rush into DevOps could also inspire a VictorOps buy of SolarWinds, or a VMWare buy of HashiCorp, it predicted, as well as a potential buying spree by ServiceNow of startups like Datadog or Saltstack.
API management vendors were also in play, 451 predicted, with Google and Rackspace in the buyers chair for firms like 3Scale, Akana, Apiary, Cloud Elements, Smartbear and WS02.
IPO candidates include AppDynamics, Mirantis and Mulesoft in the dev and ops worlds, and Host Analytics, Sumo Logic and DataStax in the data and analytics world.
Enterprise security was a hot area in 2015, displacing mobility for the fist time in years as the key area for M&A spending. However 451 suspected there was a danger of oversupply this year, and slowing growth at some firms.
Despite a relative retreat in some of the IoT hype, 451 warned the market to brace for the possibility of mega-mergerism "including a tie-up of Intel and Qualcomm in the chipset space a potential Texas Instruments acquisition of Linear Technology, Analog Devices or Microchip.
So all in all, plenty to keep investment bankers and VCs happy.
Some founders on the other hand may feel they've missed the boat in creaming off the maximum potential value for their companies. Still, many a CEO has told us it's developing the product that's the thing, not the trappings of mega success. In which case the softening of the IPO and M&A markets is a blessing in disguise, as they will be able to continue doing the thing they love without having to worry about pesky shareholders or Wall Street analysts. ®
Sponsored: Becoming a Pragmatic Security Leader