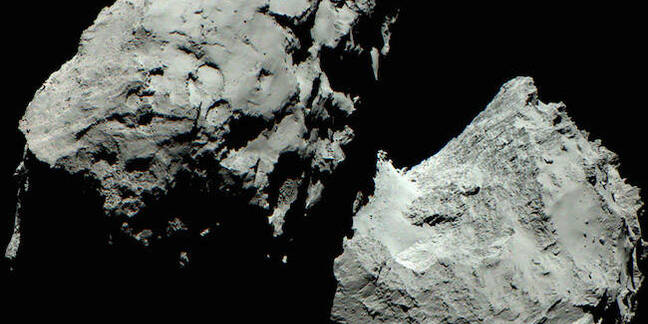 Scientists have glumly concluded that the Philae lander on Comet 67P/Churyumov-Gerasimenko is almost certainly dead, and have given up trying to contact the spacecraft.
Boffins have been trying to re-establish communications with the lander since July last year, when sporadic transmissions from the comet's surface were cut. Philae's exact position on Churyumov-Gerasimenko is unknown, following a white-knuckle landing in November 2014.
The craft bounced across the comet's surface, after harpoons failed to get a grip. In the process, two of four communications units - one transmit and one receive - were possibly damaged.
Philae's final resting place may have compromised its ability to soak up vital sunlight with its solar panels. That's now academic, because as Churyumov-Gerasimenko travels way from the Sun, the lander is "facing conditions ... from which it is unlikely to recover".
Stephan Ulamec, Philae project manager at the German Aerospace Center, DLR, said: "The chances for Philae to contact our team at our lander control centre are unfortunately getting close to zero. We are not sending commands any more and it would be very surprising if we were to receive a signal again."
The Rosetta mothership, meanwhile, continues to operate around the comet, and late last month returned this fine view from a distance of 67.6km above the surface: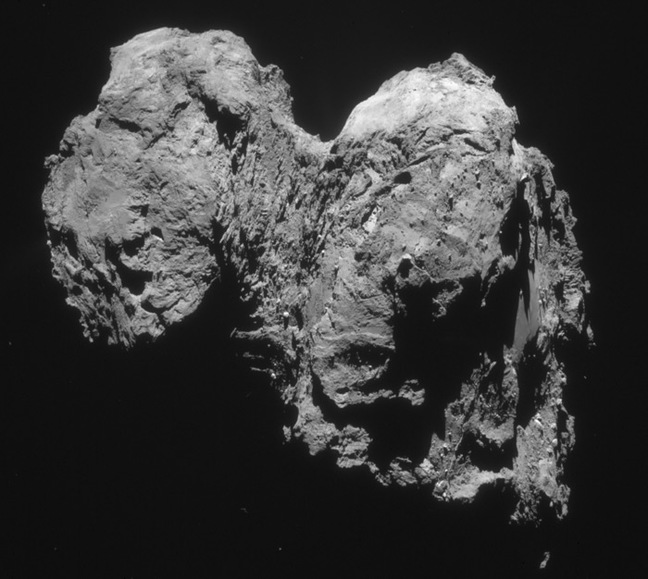 Rosetta will eventually run out of power, but instead of the original plan to leave it eternally orbiting Churyumov-Gerasimenko, scientists will attempt a landing in September. Patrick Martin, the European Space Agency's Rosetta mission manager, said of the grand finale: "Landing Rosetta on a comet will be a fitting ending to this incredible mission."
There's more on the Rosetta mission here. ®
Sponsored: Webcast: Ransomware has gone nuclear