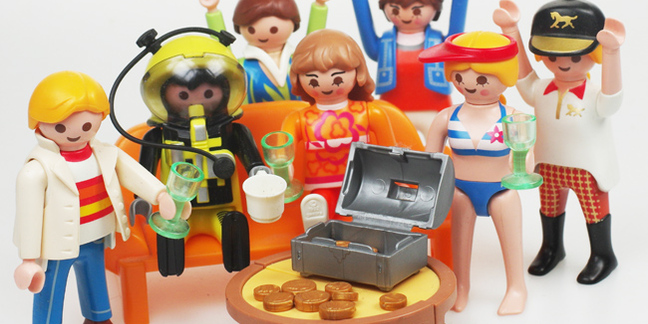 If you're one of the estimated 96 per cent of Brits who lives within 10 miles of an Argos outlet,* then you've probably enjoyed the in-store tablet-based catalogue shopping experience, browsing and purchasing goods for immediate collection from the front counter.
The trouble is with that, you have to pay on the spot. Shop online, however, and you might benefit from Argos's tempting "buy now pay in three months" alternative, as reader Gareth Molyneux discovered yesterday when he received this surprise email:
Dear Gareth,

You would have received a home delivery from us following an order you placed on 21st November 2015 (order number: **********). We're sorry to say, we made a mistake and didn't charge your debit or credit card for this.

We recognise this was a while ago, but we're planning to charge your card for the unpaid £57.57 on Friday 26th February 2016. This could take a few days to reflect on your bank statement, depending on your bank. We apologise for the delay in taking payment.

You may not have noticed that the monies were not deducted from your account when you purchased the item, so if you would like to contact us about this transaction or have any questions about anything we've mentioned, please get in touch on 0345 640 2020 or at order.enquiries@argos.co.uk

As a goodwill gesture, we've created a unique code to give you £10 off your next online order. You can find your code below.

Please accept our sincere apologies for any inconvenience caused.

Thank you

Argos
We got straight onto Argos to ask if this was a one-off, or if the retailer regularly offered deferred payment and free vouchers. Here's the reply from an "Argos E-Commerce Customer Service Team" operative:
Thank you for your email regarding your recent enquiry.

Upon looking into this enquiry, as your name does not show on order number ******, I am unable to discus this or any other order due to data protection.

I apologise for any inconvenience this may have caused.

If you have any other queries please do not hesitate to contact us and I will be happy to assist you.
Well, given the clear inconvenience, the least Argos could have done is stumped 10 quid off our next online purchase.
For the record, Gareth's original order was for "a bin, an electric screwdriver and a bread bin". We don't know what he's going to blow his free tenner on, but might we suggest the Argos Data Protection Team, a snip at £9.99? ®
Bootnote
*That's according to this report on the delights of Argos.
Sponsored: Practical tips for Office 365 tenant-to-tenant migration