Ready for a nostalgia kick? Usborne has put its old computer books on the web for free
Landmark 1980s tutorials now available for download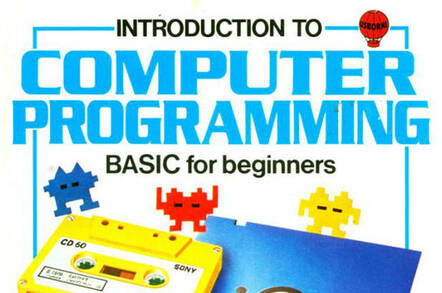 UK publishing house Usborne is giving out its iconic 1980s programming books as free downloads.
The books, which are available for free as PDF files, include Usborne's introductions to programming series, adventure games, computer games listings and first computer series. The series was particularly popular in the UK, where they helped school a generation of developers and IT professionals.
"Many of today's tech professionals were inspired by the Usborne computing books they read as children," Usborne said of the collection.
"The books included program listings for such iconic computers as the ZX Spectrum, the BBC Micro, and the Commodore 64, and are still used in some computer clubs today."
The full library (all PDFs):
Usborne is banking on the wave of nostalgia to help the publisher reconnect with those professionals and their own kids.
The children's publisher has made the library available to coincide with a new series of books it is releasing aimed at the education market and modern development tools. There are two titles: Lift-the-flap computers and coding is available in print at a cost of £9.99 and Coding for beginners using Scratch can be ordered in print or as an e-book for £12.99. ®
Sponsored: What next after Netezza?