Want blazing fast Netflix streams? Book a flight to Northern Europe
Tiny nations lead broadband poll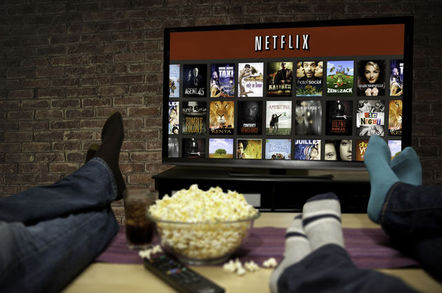 Northern Europe and Scandinavia enjoy the fastest streaming speeds for Netflix.
This according to the video streaming giant's latest ISP speed index, where Luxembourg (4.12Mbps), Norway (4.07) and Belgium (4.02) claimed the top spots. Rounding out the top five were Denmark (3.97) and the Netherlands (3.96).
The US, meanwhile, was 14th overall as the average Netflix stream was delivered at a speed of 3.5Mbps. This puts the US behind the likes of Finland (3.65), Canada (3.55) and France (3.55).
If you want the top streaming speeds in the US, you should consider moving to a city with Verizon FiOS broadband service. The fiber network delivers Netflix content at an average clip of 3.88Mbps. Second in the US is Cox Cable, with 3.85. Also near the top of the US ranks were Cablevision-Optimum (3.82 Mbps), Comcast (3.72) and Mediacom (3.68).
Overall, cable providers account for eight of the top 10 streaming speeds nationally. Locally, fiber services were more competitive, with five of the top 10 carriers in the regional ISP category running over fiber lines.
While Verizon FiOS delivers some of the best Netflix speeds, the Verizon DSL service has some of the worst. The service ranked 14 out of 15 large US ISPs, with an average speed of 2.10 Mbps. Century Link brought up the rear, with an average stream speed of just 1.70 Mbps.
The UK placed 8th globally with an average speed of 3.77. The top carrier in Blighty was Virgin (4.03 Mbps), followed by BT (3.87), Plusnet (3.56), TalkTalk (3.46), and Sky (3.43). EE had the lowest average speed of UK carriers, with an average rate of 3.35Mbps.
It bears noting that of the six major carriers, only Virgin offers its services through cable (and DSL) connections. The other five all operate combinations of fiber and DSL broadband service. ®
Sponsored: Detecting cyber attacks as a small to medium business