Lawyer flings class action sueball at EMC over Dell merger
Can't see the shareholder value in it, apparently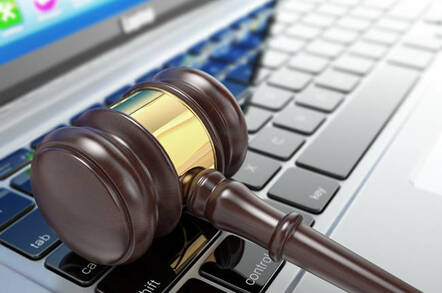 A hopeful New York law firm has filed an amended class action complaint on behalf of EMC stockholders, asserting the Dell-EMC merger prospectus "contains materially false and misleading statements and omissions of material fact."
The GrantLawFirm, a solo practice by Lynda J. Grant, says it filed the complaint on behalf of all public EMC stockholders of EMC "who are or will be damaged by a vote approving a proposed transaction."
Specifically, the complaint asserts that the Proxy Statement (prospectus) omits material information concerning the EMC's projections, including its unlevered free cash flows, GAAP revenue, gross profit, operating income, net income and EPS, and various charges.
It also says that prospectus opinion from Morgan Stanley on the deal "fails to disclose an "adjusted July Case" which was used as the basis for many of its analyses," and similar analysis by Evercore "ails to disclose EMC's "2.x Plan", the calculation of fully diluted shares, and the equity value at the unaffected price for both EMC and VMware."
Sounds like the lawyer has had a financial person or few pore over the deal prospectus.
The CMS wire notes that two other EMC-DEll merger lawsuits have been filed so far this year, adding to the consolidated lawsuit, aggregated from 11 individual suits in Massachusetts, filed last year on behalf of the pension fund for IBEW Local No. 129.
The GrantLawFirm is looking for a lead plaintiff to act on behalf of other class members. This might make people think its complaint is a bit of a fishing expedition. ®
Sponsored: Minds Mastering Machines - Call for papers now open