Google adds lots of cloudy flash, no sign of saviour
Alphabet subsidiary's scaling its cloud, but won't say if sales are up, down, or sideways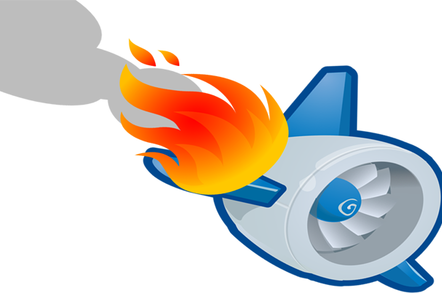 Google's a laggard in infrastructure-as-a-service: Amazon Web Services moved first and set agendas, then along came Microsoft with an unusually strong version 1.0 product that's just kept growing and adding features. IBM bought SoftLayer and is building cloud products at speed.
The Alphabet subsidiary's now third or fourth in the enterprise cloud market and knows it needs to do better: the company's latest re-org has seen VMware veteran Diane Greene appointed, seemingly to give the unit some enterprise-class starch.
While that effort gets under way, Google's still scaling up and out, hence today's announcement it's ready to offer more Flash storage, more often.
It's now possible to create single storage volumes with 64TB of storage, either spinning rust or flash. Also new is the chance to add eight 37GB blocks of SSD as local storage, for a total of 3TB of SSD as local storage for a virtual server.
Google's kept the price of local SSD at US $0.218 per GB/month and says that even if you scale to its new limits, you'll still get 680,000 random 4K read IOPS and 360,000 random 4K write IOPS.
Impressive numbers, to be sure. But the numbers that really count are revenue numbers and Google's not yet breaking out just how much cloud cash it''s hauling through the door. The company's results, revealed today, show that the overwhelming majority of Google's revenue comes from ads. Business-focussed efforts like Cloud Engine and Google Docs don't get their own number, probably because that number isn't pretty or getting much prettier between quarters.
More flash for those who need it is a necessary evolution for Google's cloud. And so, it appears, is a raft of changes to stop it becoming an afterthought. ®
Sponsored: Minds Mastering Machines - Call for papers now open