Redcentric slurps bit barn biz City Lifeline for £4.8m
Yes, you too can be part of the Tech City scene if you have millions in cash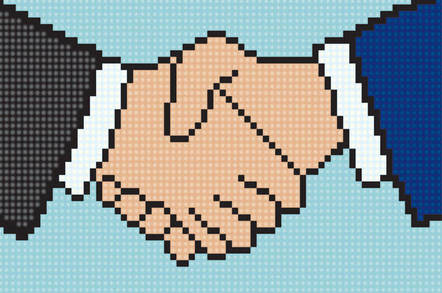 IT managed services provider Redcentric has snapped up East London-based bit barn operator City Lifeline for £4.8m.
The data centre biz, nestled in the heart of the capital's Tech City alongside the likes of cornflake 'restaurant' Serial Killer, adds 28,0002 ft of space and 600 racks to Redcentric's portoflio.
"This is a low risk move," claimed Redcentric CEO Fraser Risher.
In the year to 31 December 2015, City Lifeline turned over £3.5m and made EBITDA of £500,000.
Redcentric is the managed services operation that was spun out of network integrator Redstone in 2013, and has since been acquisitive, hoovering up InTechnology in 2014 and part of Calyx in 2015.
For the full year 2014/15, Redecentric reported sales of £94.3m, up 8 per cent on the previous year - according to a Companies House filing.
John O'Brien, analyst at TechMarketView, said in contrast City Lifeline is a minnow.
"City Lifeline has been trading for 20 years and has 'one of the best connected datacentres in London' with its own dark fibre network. However it certainly doesn't appear to have fulfilled its potential."
He noted the locaiton was a "very good find" for Redcentric, which has existing bit barns in Harrogate, Cambridge and Reading.
"In November 2015, [City Lifeline] connected to public cloud providers AWS and Microsoft Azure. And now as part of a larger organisation there should provide plenty of opportunity for further growth," he said. ®