31 nations sign data-sharing pact to tax multinationals
'Release the audit-hounds' says OECD as it targets legal-but-black-hearted tax tricks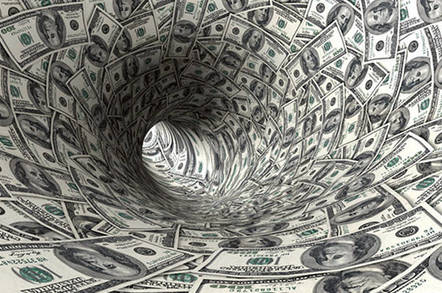 31 nations this week signed a data-sharing agreement that will see multinational companies' financial reports shared widely, the better to understand their global financial contortions.
The Multilateral Competent Authority Agreement (MCAA) is an instrument of the Organisation for Economic Cooperation and Development (OECD) under its Base Erosion and Profit Shifting (BEPS) Action Plan. The agreement means that signatory nations will share multinational companies financial data filed in their jurisdiction with the other 30 participants.
That plan is all about trying to get multinationals to pay tax where they earn their revenue, instead of finding legal-but-cynical ways of finding better tax rates in other nations. Apple is obviously in governments' sights, thanks to its use of the infamous "Double Irish Dutch Sandwich" that sees money skip between nations and emerge less taxable. Microsoft Australia manages to book most sales through Singapore, so Australians send money to the city state despite never using Microsoft software in the city state. And Amazon.com struck a deal with Luxembourg to receive kinder tax treatment than was available elsewhere, despite conducting most of its European activities beyond the Grand Duchy.
OECD secretary general Angel Gurría hailed the deal, say that "Armed with this information, tax administrations are better placed to assess transfer pricing and other BEPS risks, and deploy audit resources where they will be most effective."
Luxembourg and the Republic of Ireland have signed up for the deal. Singapore has not.
Over to the tax bureaucrats then, to see what they can make of the forests of paper doubtless heading their way. And over to citizens of the 31 nations to see if they'll tolerate outcomes like the seemingly-token and/or arbitrary extra payments Google negotiated with the United Kingdom.
The 31 signatories to the MCCA are Australia, Austria, Belgium, Chile, Costa Rica, Czech Republic, Denmark, Estonia, Finland, France, Germany, Greece, Ireland, Italy, Japan, Liechtenstein, Luxembourg, Malaysia, Mexico, Netherlands, Nigeria, Norway, Poland, Portugal, Slovak Republic, Slovenia, South Africa, Spain, Sweden, Switzerland and United Kingdom. ®