Folk shun UK.gov's 'expensive' subsidised satellite broadband
Just 24 people signed up to poorly advertised scheme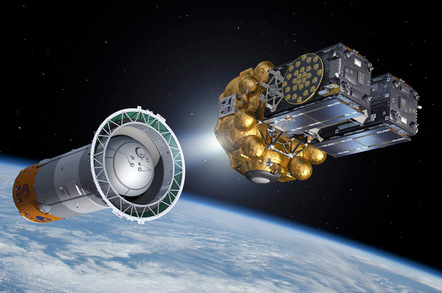 Poor advertising and expensiveness have been blamed for the woeful uptake of the government's subsided satellite broadband scheme, with just 24 people having so far signed up.
The £60m scheme was launched in early December, with an estimated 300,000 properties across the UK eligible for assistance. The contract was between satellite company Avanti and BT.
Under the scheme the government will cover a large part of the installation cost for users unable to obtain an affordable broadband service of at least 2 Mbps. The user will then be responsible for paying the monthly subscription for the service they selected.
However, Labour MP Chi Onwurah last week revealed that so far just £8,000 of the pot has been spent, which she called "provision for those failed by [Ed Vaizey's] super-slow broadband crawl-out."
Costs for satellite broadband vary, but can be more than £100 per month as it depends on how much data you use.
Dan Bieler, analyst at research company Forrester, noted that satellite broadband remains an expensive option. "It tends to be a technology of last resort. Every container ship will have it, but general public usage is low," he said.
Steven Hartley, analyst at Ovum, agreed. He added: "It's also worth noting the marketing around this scheme has been very poor - it's doubtful many people know this exists."
The government encountered similar problems with its SME broadband voucher scheme, intended to provide grants for faster web access of up to £3,000 in 2013. It eventually managed to clear the funds, but only by extending the scheme for another year and shrinking the overall cash pot by one-third.
It has also hit major problems attempting to extend its mobile coverage through a £150m Mobile Infrastructure Project. In the space of two-and-a-half years, just eight masts have been erected out of nearly 600 sites earmarked for the scheme. ®