Space podule outfit inks Arizona launch deal
Stratotourists to soar heavenwards from 'Spaceport Tucson'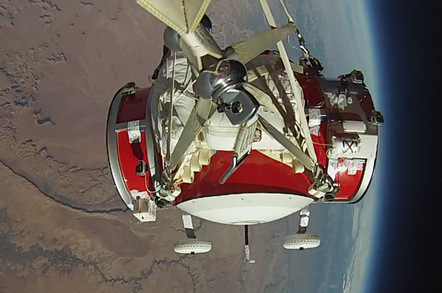 US space flight firm World View has announced it'll be launching the balloon-lofted passenger podule from a new facility in its home state of Arizona, dubbed "Spaceport Tucson".
According to this report, although Florida and New Mexico "both offered incentives to lure the company out of southern Arizona", the Pima County Board of Supervisors persuaded World View to stay put with a $15m loan towards building "the world's first purpose-built stratospheric ballooning facility", as the company's press release describes it.
Planting a flag firmly in the Grand Canyon State's soil, World View CEO Jane Poynter declared: "Spaceport Tucson sends a strong message to the aerospace community that Southern Arizona is a new center for the commercial space business. Arizona has now joined the rapidly growing list of states in the commercial space industry."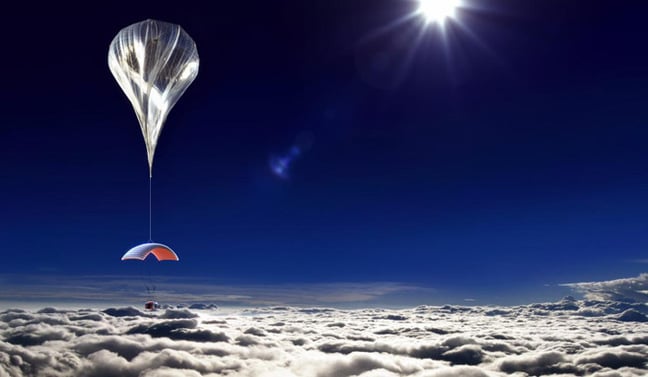 World View's space gondola will accommodate up to eight paying passengers, plus pilot. Lifted by a mighty helium-filled orb*, it'll rise to around 30,000m before descending gently to terra firma under a parafoil. For $75,000 a pop, customers will enjoy "Wi-Fi, a bar and a lavatory" as they take in the view during the two-hour flight.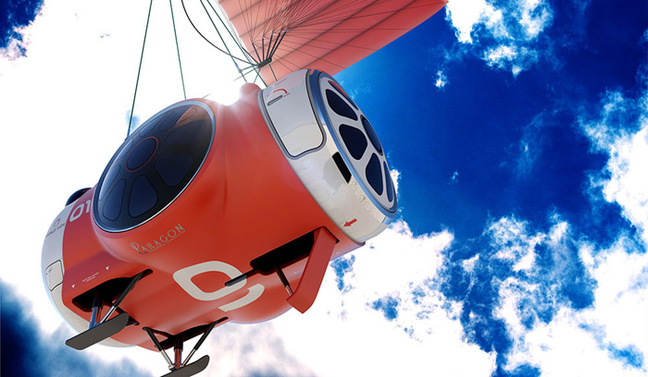 Last October, World View successfully flew a 1/10 scale model of the podule, ahead of full scale system testing. The company reckons it'll be ready to welcome punters on board in 2017.
Back on the ground, Sharon Bronson, chair of the Pima County Board of Supervisors, said of the Spaceport Tucson deal: "Economic Development is like a journey to space, it takes extensive planning, a lot of hard work and bold action to achieve. World View and Pima County have embarked on a great and bold journey together today. I can't wait to see that first balloon rise up to the heavens and see the stars." ®
Bootnote
*Ultimately swelling to 396,436m3, or "around the size of a football stadium".
Sponsored: Detecting cyber attacks as a small to medium business