Hortonworks: Fly, my channel army, fly (oh, and help us turn losses into profits)
Chats up disties but direct sales 'will continue'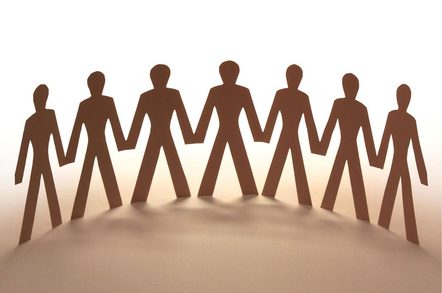 Hadoop challenger Hortonworks is formalising links with channel folk to spread open source gospel to a wider audience – and maybe, just maybe, help it turn losses into profits.
The developer of Big Data wares already has 1,500 partners trade customers including ISVs, independent hardware vendors, consultants and resellers. Disties may be added, it said.
In the time-honoured fashion for tech firms, Hortonworks is unsheathing a channel programme, including sales & technical training, certifications and some financial incentives.
Five years after being founded, Hortonworks has gone through its "maturation process" said Chris Sullivan, global veep of channels and alliances of the timing of the partner framework's launch.
He told us the organisation is in the "process" of talking to distributors that expressed an interest in a tie up.
Hortonworks provides the design, installation and support of its software via a professional services division but said it has no problem with channel types that deliver this themselves.
"We consider that foundational to our success," he said.
It might also help solve a problem the company is facing: in the nine months ended 30 September, Hortonworks reported a 159 per cent spike in sales to $86.5m, including $54.1m of support subscriptions and $32.3m of professional services.
Professional services is an expensive delivery model. It cost Hortonworks $30.2m in the first three quarters of last year, leaving relatively meagre profits. This, coupled with rising operating expenses left Hortonworks nursing an operating loss of $127m, versus a loss of $81m for the comparative period in the prior year.
Boiled down, this effectively means Hadoop continues to be a complicated technology to spec, install and use.
Sullivan said, "I wouldn't say it's [our technology] at a point where it is a complex heavy lift in all cases," but he agreed organisations "want a layer of additional support".
Historically, many channel partners struggled to find the financial rationale to sell open source software. This seems to be changing gradually as customers demand these types of products.
One area Hortonworks will need to define is the plan it has for the direct sales force that currently take its products to market and support them. The company does reveal the route-to-market sales split.
"A portion of our [enterprise] customers will always prefer that [direct] route from a transactional and support perspective. But across our entire portfolio…we have no hard lines on where partners cannot be successful," he added.
Neither does Hortonworks govern where its internal sales force operates. Channel partners like predictability and consistency, so it seems that this area remains a work in progress. ®
Sponsored: Minds Mastering Machines - Call for papers now open