HPE veteran looks at watch, realises time and quits
Martin Hess, veep of Enterprise Services out at month end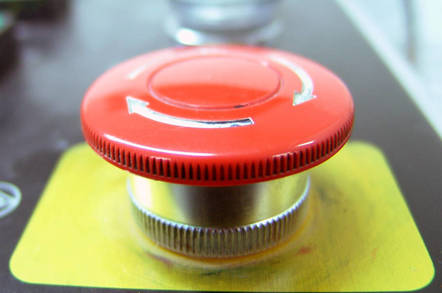 Hewlett Packard Enterprise veteran Martin Hess will pin the green rectangle badge to his lapel for last time at the end of this month - the UK, Middle East, Africa and Israel veep for enterprise services is off.
In a memo sent to staff - seen by us - HPE revealed that after 14 years the exec has chosen to call it quits at the company. The note stated:
"Having had a successful and happy time at HP, Martin has decided at this time in his career he wants to pursue a number of other entrepreneurial opportunities, both inside and outside of the IT industry."
Hess joined the old HP when it acquired Compaq in 2001, and over the years was made sales chief at the Technology Solutions Group, took control of the division in 2010 was latterly was made veep of ES.
The exec was hotly tipped to be next in line for the UK boss chair on several occasions and was widely expected to be made overlord of ES, before Jacqui Ferguson returned from the US to fill that role.
He is known internally at HPE as a salesman's sales manager and it is this mentality that perhaps limited his upward movement in what one source described as a highly politicial organisation (aren't most IT vendors).
Dominic Arcari, currently strategic outsourcing director at HPE is man being lined up as Hess' successor, the memo confirmed. ®