Come in Internet Explorers, your time is up. Or not. Up to you
Zombie IEs 8, 9 and 10 limp on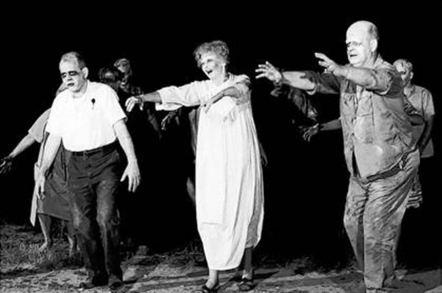 A huge chunk of Microsoft users will today be cut off from the computing giant's security lifeline, for January 12 is the day when Redmond will stop releasing security fixes for a swathe of legacy versions of Internet Explorer.
Extended support has finished for IE8, 9 and 10 on Windows 7 SP1. Only the following are still supported:
IE9 on Vista SP2
IE10 on Windows Server 2012, since IE11 isn't available for it
IE9 on Windows Server 2008
The sweet spot for Microsoft is IE11 on Windows 10.
But three-quarters – 74 per cent – of Microsoft's browser base has missed the date for moving. That's according to a survey from application migration expert Camwood.
Camwood, which polled 1,000 "internet users", found 74 per cent will miss the January 12 deadline to upgrade to one of the few supported versions of IE.
Just 26 per cent had made the move in time.
Moreover, according to Camwood, 13 per cent of the total hanging on reckon they'll made the switch "at some point" in the next six months.
Then again, 61 per cent of IE users claim not to have even considered making the upgrade.
Camwood chief executive Adrian Foxall, in a statement, expressed alarm that the number of high-profile hacking scandals and security breaches in 2015 hadn't appeared to prompted more to upgrade ahead of this month's deadline.
"Unfortunately, it appears that the majority of internet users still don't recognise regular updates as a vital part of basic internet security," he said.
Ironically, many of those now on IE8 at least in corporate circles made the leap to get clear of IE6 on Windows XP, which also went out of support in April 2014.
The Reg reported last month that Microsoft has begun offering Custom Support Agreements to major organisations who missed the January 12 date. It was a U-turn for Microsoft, which had preferred customers to upgrade and had stayed silent on the topic of CSAs.
The deals mean those paying Microsoft get tailored security patches and fixes. ®
Sponsored: Your Guide to Becoming Truly Data-Driven with Unrivalled Data Analytics Performance