Ansible dumps Van Halen product names for Led Zeppelin references
Will v2.0 incompatibilities leave users dazed and confused?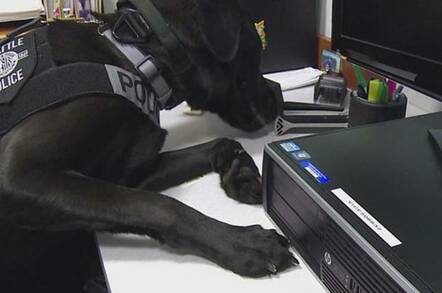 Ansible has released version 2.0 of its eponymous automation platform, marking what it claims is its "most ambitious" release to date by switching its code name conventions from Van Halen songs to Led Zeppelin tracks.
Thus the new release is dubbed "Over the Hills and Far Away". Which at least is less ominous perhaps than Communication Breakdown, Black Dog, or even Dazed and Confused.
In a blog post, senior principal software engineer James Cammarata said: "We decided it was worth it to take a step back and rework some aspects of the codebase which had been prone to having features bolted on without a clear cut architectural vision."
At the same time, he wrote, the team had worked to ensure backwards compatibility with earlier versions, though it admits there are some incompatibilities.
New features include "Task Blocks", which introduce exception handling to playbooks, and group related tasks together. It has rewritten the code for Playbook Parsing, promising it will provide clearer identification of errors and suggested fixes. It has also added dynamic includes and reinstated the loop function which was dropped in Ansible 1.9.
There are around 200 new modules, including a set for OpenStack, 30 for AWS and expanded support for VMware, Microsoft and Docker.
Cammarata added that the code change meant it could change the way it runs tasks on targeted hosts. Rather than taking a single task and running it on all hosts before moving onto the next (linear) the new "free" strategy will mean each host can process its own lists of tasks without waiting for the others.
You can get the full list of changes, and some insight into the whole Led Zep/Van Halen change here. ®