Google's head in the clouds: Cut, cut as fast as you can. You can't match us, AWS plan
Miles Ward trashes Amazon's pricing as 'unpleasant surprise'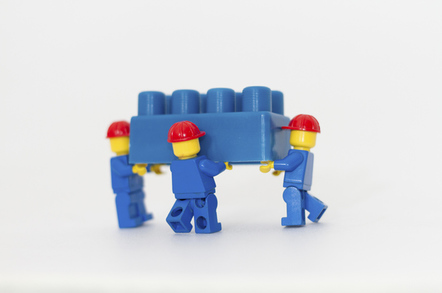 Not to be outbid by AWS's latest price cut, Google has announced that it too is slashing the costs of its cloudy services.
"In case you've been reading recent announcements and were wondering, rest assured: Google continues to be the price/performance leader in public cloud," it said in a blog post seemingly responding to AWS' 51st price cut last week.
It claimed its products are anywhere between "15-41 per cent less expensive than AWS for compute resources, after their reduction."
And if that message wasn't clear enough, it added: "While price cuts sound appealing on the surface, when you unpack the specifics of Amazon's pricing model, it can be an unpleasant surprise.
"We often hear from customers who are locked into contracts and aren't eligible for the new rates, or are stuck with instances that no longer fit their needs."
To some the repeated mention of its rival's name may sound a little desperate.
Back in November, ex-VMware chief executive Diane Greene was brought into Google with the specific remit of bringing the ads-flinger's cloud from far, far behind against AWS and Microsoft.
Certainly AWS has grown exponentially in the last year. The outfit has claimed a 95 per cent year-on-year increase in virtual machine (EC2) instances and 120 per cent growth in data transfers from its storage service (S3).
Amazon is also expanding its dedicated data centre space for UK customers to meet increasing demand. ®
Sponsored: Minds Mastering Machines - Call for papers now open