Proact CEO calls it a day after roller coaster profits ride
Head of UK subsidiary gets call from board, 'grow our services biz'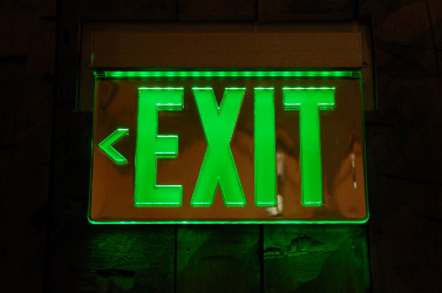 Three years at the top of Euro infrastructure integrator Proact was clearly enough for CEO Martin Ödman or the board. He helped drive top line expansion during his time at the top but profits fell short of expectations.
The highly acquisitive outfit confirmed Ödman stands down today and that Jason Clarke, boss of its UK division who joined the company when it acquired B2Net in 2011, shuffles into the top role.
The Swedish HQ'd integrator said Clarke's priority will be to oversee the shift to more profitable tech services, as is happening across the sales channel. "The market is changing," it said in a statement.
This is a bit of an understatement, maybe it's a Scandanavian thing.
"To execute a company's transformation from product to services sales or a combination thereof, is a challenge," it added.
The plan is to "satisfy the owners' requirement for profitability" by rolling out IT that "meets the customers needs". Sounds like a walk in the park when it's stated quickly.
In the first nine months of calendar '15, revenues had grown 26 per cent year-on-year to SEK617m (£49.6m), profit before tax was up 39 per cent to SEK16.7m (£1.34m).
Ödman was made CEO in November 2012, but after his first full year in charge for calendar '13, profit before tax dropped 28 per cent to SEK43.7 (£3.7m) but rebounded 95 per cent to SEK85.2m (£6.84m) the following year.
Maybe it was this lack of consistency that upset the apple cart and forced the board to take action, or maybe Ödman decided it was time for a new gig.
Proact has offices in 14 countries across Europe and one in the US, selling storage, networking, virutalisation, security, UC and financial services. It also flogs managed clouds, professional services and support.
Previous acquisitions also included the Microsoft Datacenter Innovation Services from VX Company, Storyflex and Databasement. ®
Sponsored: Minds Mastering Machines - Call for papers now open