Fujitsu ushers another ex-HPer into channel ranks
Getting the sales dial moving in right direction is a mater of life and death, says exec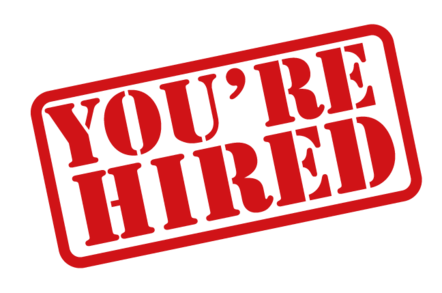 A enclave of former HP execs is amassing at Fujitsu with Paul McLean the latest to turn up at the company as enterprise boss for indirect sales in the UK and Ireland.
This is the first appointment that Fujitsu's channel overlord Kevin Matthews - who once ran HP's British partner business for some years - has made since rocking up at the company.
The blueprint to get sales via third party sellers moving in the right direction, includes McLean building up a base of mid-market channel partners customers - Fujitsu wants 20 for starters by the new fiscal year beginning April Fool's Day.
Matthews reiterated the intent to "get to grips with the partners business and make a difference" by offering decent account management - more hands-on support than in the past.
"Large vendors have a real challenge is engaging partners… they service those accounts remotely".
Matthews is aware of the hill to climb, but said the "initial measure" of success will be for "partners to view us a strong number two, ideally I want to be number one but I am mindful of our position in the market".
But once things start to bed down, "I want to drive the numbers and outperform the enterprise market, we've got to take market share. Paul and I will live and die by the numbers."
Matthews joined Fujitsu in October so has the luxury of not being accountable for a rather weak set of results in channel sales, at least according to stats from Context.
In the first nine months of 2015, the vendor reported declines in servers, workstations and notebooks versus the same period in the prior year.
Some channelites proved receptive to Fujitsu's advances, with Softcat, Kelway, Future Generations, Q Associates, BSI, Fortuna and CAE among the 12 mid-market solution slingers to signing up.
Others we spoke to yesterday struggled to see the rationale is working with Fujitsu, and questioned why they'd work with the company rather than Dell or HP. Horses for courses maybe?
One told us, "if the major vendors played a balloon debate, would Fujitsu be in the air for very long?"
Changes aren't happening purely in Fujitsu's channel, the company in EMEA is carving up the structure to run four business units; products (where Matthews sits); managed infrastructure; business and application services; and the enterprise business platform.
The company, as we revealed in late 2014, has identified the top 100 companies HQ'd in Europe as major targets, and is gradually working through that tick list, EMEA chief Duncan Tait told us last November.
Other former HP (now HPE and HP Inc) employees at Fujitsu include workstation head Dom Webb and a raft of people in the services organisation. ®
Sponsored: Minds Mastering Machines - Call for papers now open