IBM cloud chief joins top-brass exit
Power duo follow software supremo Mills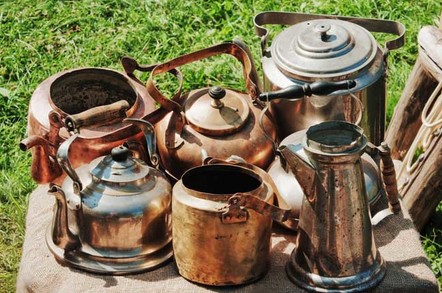 Two more senior executives – one with veteran status - have exited IBM's $16bn software business.
Cloud chief technology officer and staffer of 18 years Danny Sabbah has retired. He goes, however, with just a single year as IBM's cloud chief under his belt.
Also gone is general manager of IBM Security Brendan Hannigan, who joined the giant in October 2011 with IBM's purchase of his firm, Q1 Labs.
Both men's LinkedIn profiles give their last month with IBM as December.
That's also the month software generalissimo, executive vice president and 43-year IBM veteran Steve Mills was reported to have retired and left.
Mills is aged 64, and the US retirement age is 60.
Understandable, you might argue, but - putting aside the more entrepreneurial Hannigan and looking at Sabbah's exit - you could argue that what we are witnessing is starting to resemble something of organized exit of the old guard.
IBM would not comment on the exits.
Sabbah worked under Mills in various roles as chief technology officer for IBM software, general manager of both Rational and Tivoli software at different times, general manager of next-gen computing and – since January 2015 – cloud boss.
It was Mills who shaped IBM's software, taking the helm in 1995 when the unit was formed by turn-around chief Lou Gerstner.
IBM's software strategy has been one of brand acquisition, buying more than 30 firms since 2001 and packing them off to the appropriate DBS, Rational, WebSphere, Tivoli or Lotus operation for integration and cross-selling.
Critics complain this has produced a swollen portfolio that's difficult to navigate, integrate or sell – something suited to IBM's consulting business.
The highly profitable software group was formally merged with less profitable systems and technology in 2010.
In January 2015 the software assets of that group were parcelled out among other groups but with Mills using his uber executive status to keep an eye on software resources.
Since then, not only has software's growth stumbled, but IBM's segue from on-prem software to off-prem cloud services has lumbered.
The firm in January 2014 committed $1.2bn to "significantly expand" its cloud footprint, adding 15 new data centres on top of an existing 25.
Otherwise, it has followed the software playbook, with acquisition after acquisition: platform-as-a-service provider (SoftLayer), private cloud as a service (Bluebox), database as a service (Compose) and a list of others in areas of security, mobile and data.
IBM has claimed – like its peers – fast growth in cloud but hasn't broken out the figures, lumping it in with "strategic imperative revenue" that includes analytics and "engagement", and that was up in total 17 per cent when reported in October. ®