Amazon scurries into Seoul bunker day after Nork 'H-bomb' nuke test
Er, time for a Korea change, Bezos?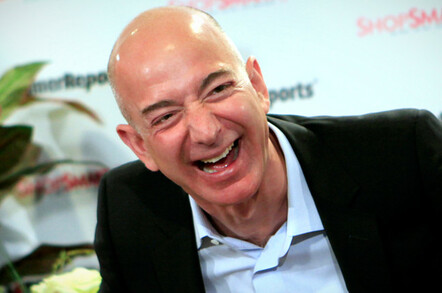 Amazon Web Services has opened new bit barns in Seoul, South Korea – a day after nearby psychotic hermit nation North Korea tested an underground atomic bomb.
Announced in November, the AWS data centers are presented as two availability zones, each with their own redundant power, networking and connectivity.
The move is designed to give cloud subscribers "single-digit millisecond" latency in the region, rather than having to wait for their packets to traverse submarine cables to other Asia-Pacific locations, such as Tokyo or Singapore.
Other locations slated for launch this year include India (on the cards since July 2015), the UK (announced in November), the Ningxia region in north-west China, and an extra availability zone in Ohio.
Local partners include ISVs Ahnlab, Dreamline, Hancom, IGAWorks, and TMAXSoft, and local SIs include Bespin Global, GS Neotek, Megazone, and Vsystems. ®