Nvidia's patent war on Samsung is a wreck – what you need to know
Nothing like a good game of sueball to get the migraines pounding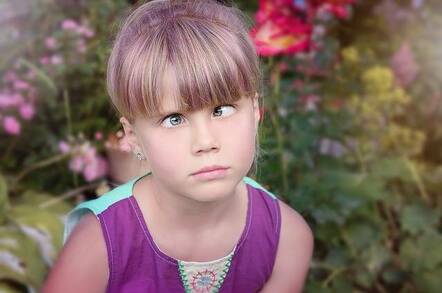 Timeline A US judge has just made a ruling that will somewhat simplify the saga of graphics chip patent-infringement allegations between Nvidia and Samsung.
Judge Robert Payne of the Eastern Virginia District Court upheld a motion put forth by Nvidia (and unopposed by Samsung) removing Samsung Electronics of America from the case due to lack of jurisdiction and simply making South Korea's Samsung Electronics Co. the plaintiff in the patent case.
The decision is a minor development, but one of several to have been issued in recent weeks, as Nvidia and Samsung battle on multiple fronts over allegations of patent infringement in mobile products.
A short breakdown of the whole messy affair follows.
September 2014 – Nvidia sues Samsung and Qualcomm
Nvidia filed a complaint against Samsung and Qualcomm with the United States International Trade Commission (ITC) alleging the infringement of various patents. That complaint was picked up by the commission the next month. The US patents at the heart of Nvidia's allegations are:
Nv claims Samsung's handhelds, and Qualcomm's chip designs, are ripping off the above patented technology.
November 2014 – Samsung counter-attacks via the ITC
Samsung decides to fight fire with fire, lodging its own complaint with the ITC, this one alleging that Nvidia infringed Sammy's patents. Among the products named in the complaint is Nvidia's Tegra tablet.
November 2014 – Samsung sues in Virginia, US, for good measure
Not content to fight it out before the ITC, Samsung and its US subsidiary Samsung Electronics of America filed suit against Nvidia and its local partner Velocity Micro in an Eastern Virginia District court, alleging infringement of eight Samsung patents.
Nvidia counter-sued, making its own claims of infringement. The case is set to begin jury trial on January 11, 2016.
June 2015 – Nvidia changes its mind, pulls some of its patents out of the squabble
Nv quietly withdrew various parts of its patents [PDF] from its ITC case against Samsung and Qualcomm, probably because the GPU giant didn't want them scrutinized by the courts.
October 2015 – Nvidia loses against Samsung, Qualcomm at the ITC
Oops – an ITC judge ruled in favor of Samsung and Qualcomm, finding no infringement. Nvidia demanded the ITC take another look at the judge's ruling, and in December the commission upheld the judgment that Sammy and Qualcomm had done nothing wrong. Nvidia has since vowed it will continue to appeal.
December 22, 2015 – Samsung wins its ITC claim against Nvidia
More bad news for Nvidia, as an ITC judge rules that Samsung's counter-claim of infringement is valid. Nvidia not only loses as a plaintiff, but now also finds itself on the wrong end of the case where it is the defendant. Nvidia has said it will be appealing the judge's decision to the full ITC.
Which brings us to today. Nvidia thus far has yanked some of its patents out of the fire, lost two ITC decisions, one of which is still under appeal, and the jury case in Virginia is set to kick off on next week as Samsung Electronics Co. vs Nvidia et al – without Samsung Electronics of America as a plaintiff.
And, as always, there's the chance that sense will prevail, the two companies will agree to a licensing deal, and all of this will end. We can only hope. Otherwise it's just rich lawyers getting richer. ®