NetApp finance chief quits, dons Blue Coat
Jeffrey Bergmann to step in temporarily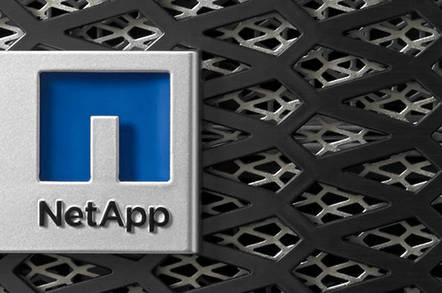 + Comment NetApp's finance boss, Nick Noviello, has resigned to become CFO at Blue Coat Systems, with an interim CFO, Jeffrey Bergmann, appointed while guidance for the next quarter remains the same.
Bergmann is currently veep of corporate finance who joined NetApp in June 2009 as veep for global tax affairs. A search is reportedly under way for a permanent CFO and both internal and external candidates will be considered.
The parting with Noviello, who had been CFO since January 2012, was amicable, and "on behalf of the NetApp board and management team, I want to thank Nick for his financial leadership and substantial contributions over the past eight years," said CEO George Kurian.
There are also three other senior exec-level changes at NetApp:
Chief information office Cynthia Stoddard now reports to CEO George Kurian
Kris Newton, veep of investor relations, also reports directly to Kurian
SVP of operations, Bill Berg, now reports to EVP Joel Reich
"Combining Bill's manufacturing operations team with Joel's product operations team reflects synergies and connections, and will help us drive greater efficiencies this fiscal year," Kurian gushed.
As we said in our last earnings call, we continue to assess every aspect of our business and are committed to taking decisive action to reduce complexity and drive efficiency.

We believe today's announcement will optimise our organisational structure around our priorities as we continue to pivot towards the growth areas of the market.
Enterprise security supplier Blue Coat Systems is headquartered in Sunnyvale, and Noviello will lead its finance, IT, human resources, manufacturing, and supply chain teams.
The December SolidFire acquisition is part of that pivot. As this is not expected to increase NetApp's revenues much, being more important in preventing further decline, El Reg expects there to be further product-related changes to drive growth.
In September last year, after Kurian became NetApp's new CEO, chief marketing officer Julie Parrish departed, with Americas veep Brian Bakstran becoming the interim CMO.
The guidance for NetApp's next (third fiscal 2016) quarter is for revenues between $1.4bn and $1.5bn, which compares with the $1.5bn reported in the third fiscal 2015 quarter.
+Comment
Privately owned Blue Coat says it has aggressive plans, which no doubt means an IPO or sale. One could speculate that stock options associated with these plans (if they exist) may have been a part of the picture in persuading a NetApp exec to leave that very much bigger ship for the smaller Blue Coat.
Blue Coat was bought by funds advised by Bain Capital from Private equity house Thoma Bravo for $2.4bn. Thoma bought Blue Coat for $1.3bn in December 2011, and has improved the business significantly enough to offload it at a decent profit.
If Blue Coat IPOs with a $3-4bn valuation, then Noviello could theoretically clean up on the stock option front.
Once new CMO and CFOs are appointed, Kurian should have the executive team he wants, although there is still the other (product) part of the pivot he mentioned which many think he needs to achieve.
"We continue to question NetApp's competitive positioning for the growth/acceptance of hyperconverged infrastructure solutions in the enterprise storage market," said Stifel MD Aaron Rakers, referring to the issue of Noviello's departure. ®
Sponsored: Beyond the Data Frontier