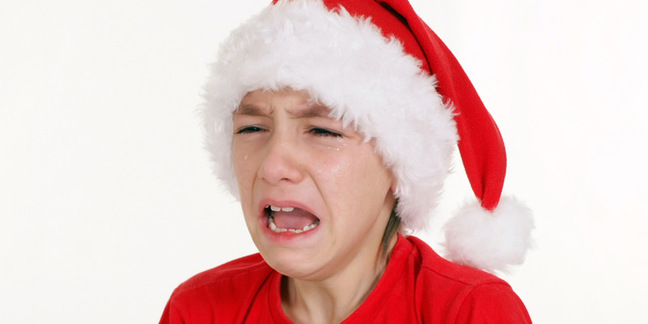 Booze quaffed and mince pies munched, it's time to get one's nose back to the grindstone for the IT industry's great unwashed. But fear not those of you with post-holiday blues, we have a visual cracker for your delectation.
Insight Enterprise's marketing team were up to their old tricks again prior to Chrimbo, enlisting four staffers to sing an a cappella version of Eartha Kitt's Santa Baby in a video nasty sent to some unfortunate customers.
The near three-minute audio and visual assault was sent out seemingly with the aim of getting the sales lines ringing hot prior to Christmas. We have no evidence that it worked.
For those of you not on Insight's database or simply unlucky enough to miss the treat, here it is. It is a gift that keeps on giving, just like Insight's rendition of Wham's seminal Last Christmas. ®
Sponsored: Ransomware has gone nuclear