IBM's $16bn software supremo Mills reportedly exits
Growth and M&A leader has left the building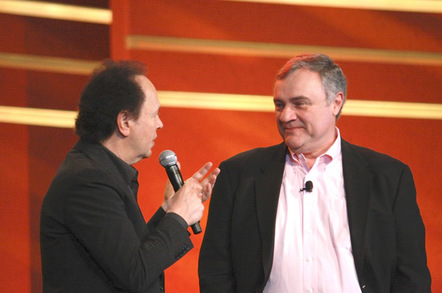 One of IBM's most powerful executives is reportedly stepping down.
Steve Mills, executive vice president software and systems, is said to have retired on New Year's Eve, tidily in time for the end of IBM's fiscal year. He joined IBM in 1973.
IBM did not respond for comment at the time of writing.
Mills added the "systems" remit to his job title – covering Power and z Mainframes – along with the unique for-IBM-moniker "executive vice president", in January 2015.
However, it was as chief of IBM's gargantuan software business that Mills forged his reputation and earned his - and IBM's - dollars.
Mills was placed in charge of software group upon its creation in 1995 by IBM's then turn-around chief executive Lou Gerstner, named as general manager.
He drove software to a $16bn yearly revenue, making it responsible for a third of IBM profit.
Running software, Mills was in charge of 110,000 staff and he presided over the purchase of more than 30 firms from 2001, including Rational Software – snatched from Microsoft – Candle, Ascential Software and Micromuse. His unit produced a patchwork of products some were critical of.
Brands under Mills included DB2 database, Rational, Tivoli, Lotus and WebSphere.
IBM had already combined software and systems and technology group in 2010.
Mills was the firm's only executive vice president, with others holding ranks as senior vice presidents.
The January systems and software convergence saw assets such as IBM Cloud parcelled out among other groups but with Mills using his uber executive status to keep an eye on software resources. ®
Sponsored: Minds Mastering Machines - Call for papers now open