Seagate reorg: CEO puts ops man at the wheel
Dave Mosley to look after Global Markets and Customers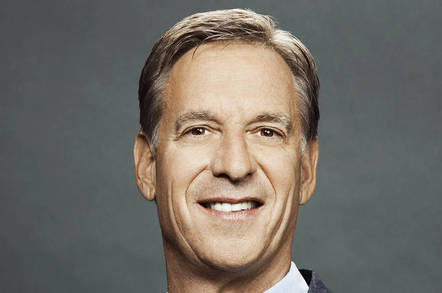 +Comment A new heir apparent has emerged at Seagate, the world's number two disk drive manufacturer, which experienced an 8TB drive production quantity mis-step in 2015.
The company has consolidated Rocky Pimental's Global Markets and Customers organisation into Dave Mosley's Operations and Technology division.
Pimental keeps his EVP status and will have responsibility for a number of strategic projects within the company, reporting to chairman and CEO Steve Luczo. He will continue to serve on selected boards. Luczo said the change "will give him the additional bandwidth he requested to pursue one of his passions – providing strategic counsel to startup companies. Further, Rocky can focus more on his directorships and evaluate new opportunities to leverage his deep experience in the technology industry".
About Mosley's expanded responsibilities, Luczo said: "Seagate's focus on operational efficiency in our global high technology manufacturing facilities and design centres has benefited our storage technology portfolio, competitive position and financial performance."
He added: "Given these positive results, we are extending this operational efficiency into Seagate's market-facing functions to help further align our structure. We expect the transition to be seamless, as Dave has previously managed Seagate's sales, marketing and product management functions."
There have been three other recent organisational changes at Seagate:
Comment
Mosley can be regarded as a potential successor to Luczo now. He is effectively the COO. Chairman Luczo took on the CEO role when Bill Watkins left in January 2009, and has been running the Seagate show for seven years. In 2013 or so, Western Digital, whose acquisition of HGST was finally approved late last year, overtook Seagate to become world number one in disk drive revenues.
Both companies have generally seen falling quarterly revenues since then as the PC market has lost way and SSDs have started replacing performance-focused enterprise disk drives. Western Digital has put more effort into gaining its own SSD capabilities than Seagate has done, and is buying SanDisk.
With capacity disk drives being the mainstay of Seagate's disk drive business, the recent mis-step in not producing enough 8TB drives to fulfill market demand in the third calendar 2015 quarter would appear to have been quite a serious one. ®
Sponsored: Minds Mastering Machines - Call for papers now open