Missed our Christmas crackers? Top stories from the break were...
Not so quiet nights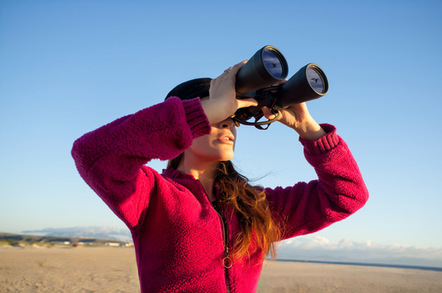 Things might have slowed down for Christmas and New Year in your workplace but the news did not take a break.
Whether you were away for the Christmas and New Year period or logged on but not exactly present, here are the biggest stories you may have missed from The Reg.
The death of Debian GNU/Linux daddy Ian Murdock aged 42 rocked the dev and open source net on 30 December.

Murdock died following a series of erratic tweets including a threat to kill himself and saying he'd been arrested by police near his home, in San Francisco, California.

Murdock died that evening.

Only the month before we'd reported how Murdock was back in the limelight, having joined open-source technology startup Docker.

Video game marketplace Steam was found on Christmas day to be leaking people's personal details, including payment and billing information.

The site was briefly taken down to repair the privacy snafu, which was understood to have been triggered by a configuration tweak on 25 December. Yes, Christmas day.

A database with personal information on 191,337,174 US voters was also apparently found unprotected online by a security researcher in Texas.
Cyber attackers opposed to Islamic State claimed responsibility for taking down the BBC's website on New Year's Eve, using a DDoS.

So-called New World Hacking claimed it had conducted the assault as a "test of its capabilities".

According to New World Hacking: "We didn't exactly plan to take it down for multiple hours. Our servers are quite strong."

Servers belonging to virtual host Linode also succumbed to a DDoS in a separate incident and only came back after 10 days.
Malware writers, meanwhile, offered the Raspberry Pi Foundation cash to smuggle dodgy code on its credit-card-sized computers.

The offer to ship a suspicious executable came via somebody named "Linda" working for a firm the Foundation refused to name in public.

Security researcher Joanna Rutkowska, meanwhile, reckoned hope does exist for system-level security in x86-based machines. Rutkowska, founder of Invisible Things Labs, spoke at the 32nd Chaos Communications Congress (32c3) in Hamburg, Germany.
If you Skyped with friends or family you rarely see during the Festive period, then you might have noticed the communications were more taxing than usual.

Only this time it was the fault of Microsoft and Skype – not your own personal dynamics.

An apparent bug in an update for Skype on Windows – 7.17.0.105, released earlier in December – came to light as Skype saw serious action during the holiday period. The snafu listed conversations out of sequence.

Microsoft promised a fix, but in the meantime, people affected by the glitch were downgrading.

US researchers claimed to have pulled off a miracle in silicon photonics: having mainlined super-fast optic communications into a RISC CPU using cheap, bog-standard manufacturing techniques.

If you were feeling more reflective, there was our:

®
Sponsored: Minds Mastering Machines - Call for papers now open