EE's chief exec Olaf Swantee to step down
Out the door ahead of BT mega-merger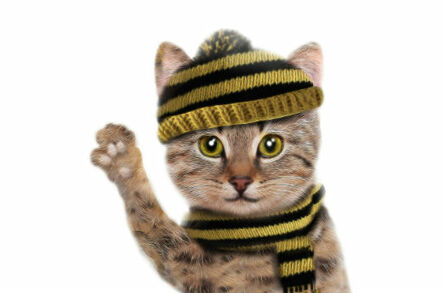 Soon-to-be-swallowed EE has announced its chief exec Olaf Swantee is stepping down as CEO, ahead its £12.5bn acquisition by BT expected to close in March.
Swantee said the move to step down was an "enormously difficult decision" but said he had decided to "pursue new opportunities".
He added: "To leave EE is probably the hardest decision of my career, but I feel the time is right for me to hand over for the next exciting chapter of EE's incredible journey. I wish Marc all the success for the future."
He has held the role of head honcho at the company for four and a half years.
Marc Allera, EE's chief commercial officer, has been appointed as chief for the new EE division which will soon take its place in the BT Group.
Allera has worked as a senior bod within the company for four years flogging its 4G wares.
In October, Blighty's Competitions and Markets Authority watchdog gave the former state monopoly the green light to go ahead with the mega merger.
The body is expected to release a final report into the proposed merger this month. ®