Microsoft grabs ex-Google and Facebook brains for unstructured SQL engine
Database and Cortana Analytics injection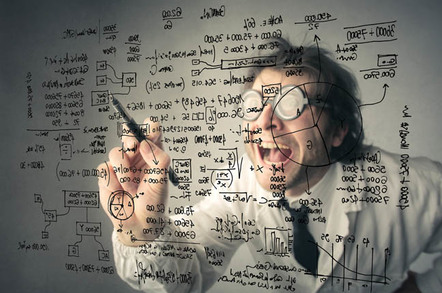 Microsoft has bought VC-funded big-data SQL start up Metanautix, building what it's called a data compute engine.
Metanautix was founded by Google former engineering director Theo Vassilakis and ex Facebook senior software engineer Toli Lerios in 2012 and landed $7m from Sequoia Capital.
Their creation was Quest, released in March for free as a single-user piece of software to search unstructured, structured and relational sources using SQL.
The inspiration was a Google internal project called Dremel for ad-hoc queries on typically Google-scale infrastructure of thousands of CPUs and petabytes of data.
Problem was, Dremel used non-standard SQL and only worked on Google systems. Vassilakis lead Google's work on Dremel and founded Metanautix with Lerios to bring the technology to a broader, enderptise audience.
Microsoft will put the Metanautix technology into SQL Server and Cortana Analytics Suite, Redmond said. Financial terms of the deal were not revealed.
Vice president of Microsoft's data group, Joseph Sirosh, pointed to the potential offered by Metanautix span SQL Server, Oracle, Teradata, NoSQL and Salesforce.
"Key to Metanautix's approach is making a wide variety of data query-able by SQL, the most widely used data-query language - at speed and high scape," he said.
Metanautix chief executive and co-founder Vassilakis said in a blog: "We look forward to being part of Microsoft's important efforts with Azure and SQL Server to give enterprise customers a unified view of all of their data across cloud and on-premises systems."