Retirement home awaits Kelway brand, whisper sources
CDW International to make debut in 2016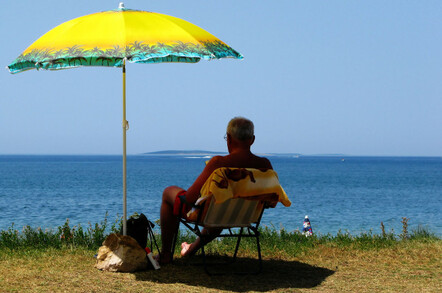 Kelway, one of the most famous brands in the Brit tech channel, is to disappear early next year as new American owner CDW further absorbs the business.
Multiple sources told us to expect the services-based reseller to be renamed CDW International from March. "Integration is full steam ahead," one told us.
The vendor management team has already aligned to US-based CDW, and is being run along lines of product rather than specific manufacturers following the acquisition earlier this year. Other unit areas too are falling in line with the new mothership as well.
CDW gobbled a minority stake in Kelway last year and took over the entire organisation in July at a cost of $431m, using the outfit as its European beach head.
London-based Kelway was founded in 1990 by CEO Phil Doye from a rented office in Forest Gate, not from his bedroom as the urban myth suggests. He bought the company off-the-shelf with £15k investment from his family.
At last count, Kelway turned over just shy of £600m for fiscal year 2015 ended 31 March, up from £527m in the prior year.
Kelway is Doye's middle name, and it harks back to 16th century landowner Sir John Kelway, who set up a trust for future generations – but to access it families needed to adopt and keep the name.
Kelway told us it was unable to comment. ®
Sponsored: Minds Mastering Machines - Call for papers now open