NASA books second Boeing space taxi
CST-100 Starliner to lift more 'nauts to ISS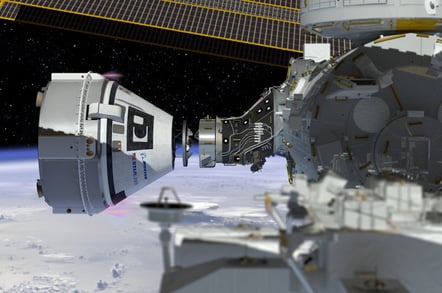 NASA reckons it's well on the way to restoring US human spaceflight capabilities with confirmation of the second booking for Boeing's CST-100 Starliner.
Boeing - along with SpaceX and its Crew Dragon spacecraft - is moving towards establishing space taxi services to the International Space Station as part of the Commercial Crew Transportation Capability (CCtCap).
Back in May, satisfied that Boeing had successfully advanced the CST-100 through a series of design milestones, NASA ordered the first CCtCap trip aloft. In November, SpaceX similarly satisfied the space agency with progress on its Crew Dragon, and was awarded its own booking.
Kathy Lueders, Commercial Crew Program manager, said: "Once certified by NASA, the Boeing CST-100 Starliner and SpaceX Crew Dragon each will be capable of two crew launches to the station per year. Placing orders for those missions now really sets us up for a sustainable future aboard the International Space Station."
While the CST-100 is designed to carry up to seven passengers, ISS trips will pack four 'nauts "and about 220 pounds of pressurized cargo". "The spacecraft will remain at the station for up to 210 days, available as an emergency lifeboat during that time," NASA explains.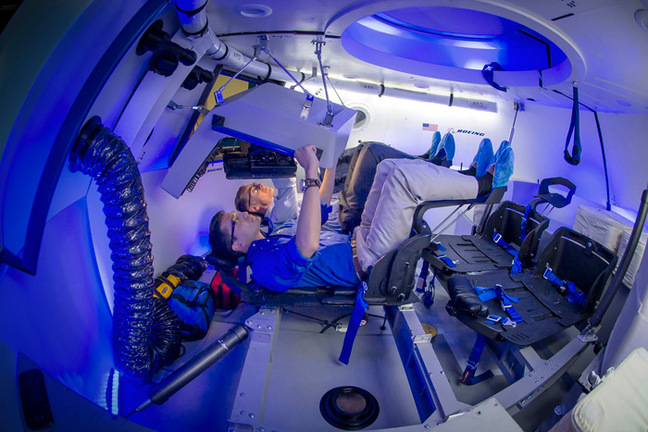 Sky Lighting: Not part of the Soyuz experience. Pic: Boeing
Although the Starliner boasts "innovative, weld-less design and features Boeing LED 'Sky Lighting'*, wireless internet and tablet technology for crew interfaces", its launch and return to Earth will be a decidedly old school affairs.
It's intended to send the spacecraft aloft atop the venerable Atlas V lifter, although it is "launch vehicle agnostic, which means it can also launch on other rockets".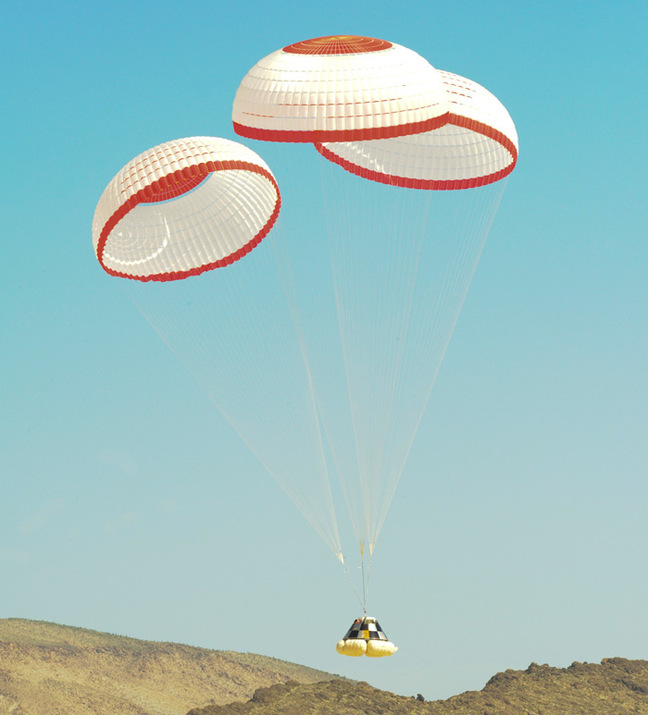 Old school: The CST-100 descends to earth in Nevada during testing in 2013. Pic: NASA
Getting back to terra firma will be a matter of three really big parachutes, harking back to the good old days of Apollo. ®
Bootnote
*As enjoyed by passengers aboard Boeing's 737 and 787 airliners, apparently.