Apple anoints the new new Steve Jobs
Executive shuffle sees fruity firm re-instate the post of COO, Tim Cook's gig before elevation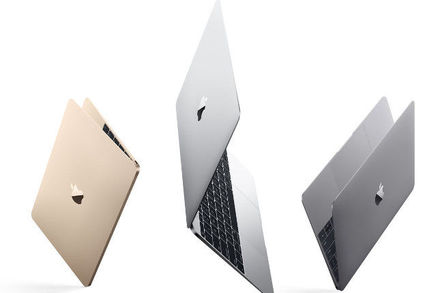 Apple has re-instated the position of chief operating officer (COO), a post last held by current CEO Tim Cook.
Jeff Williams has scored the COO's gig, after spending the last few years on top of "Apple's entire supply chain, service and support, and the social responsibility initiatives". Apple's bio also says Williams "... oversees the development of Apple Watch … and is driving the company's health initiatives including ResearchKit, which is aimed at simplifying medical and health research."
Supply chain is critically important to Apple, which famously strikes deals with suppliers and would-be-suppliers to ensure it can develop and access all manner of widgetry with which to build devices to its obsessive standards. Cook's mastery of Apple's supply chain during his stint as COO was one reason he was considered a suitable candidate for elevation to CEO. Williams' ascension to the newly-re-created post is therefore being widely interpreted as not just an operational move but also succession planning.
Another new appointment sees Phil Schiller, currently senior veep of Worldwide Marketing, take charge of Apple's app stores on all platforms. A chap called Tor Myhren, apparently a big wheel in the advertising world, will pick up Schiller's marketing responsibilities.
Current veep of Hardware Technologies, Johny Srouji, has been elevated to the company's executive.
Some critics worry that Apple hasn't had a major hit in years. Alternative analyses point out that the company scoops the majority of profits in smartphones and does likewise in client devices when one combines sales of the the MacBook and the iPad.
Which is not to say all is well down Cupertino way. The company's cloud is not thriving and it's been slow with an entrance to streaming music. The likes of Netflix have challenged its content business. Yet those problems are easily dismissed by a look at the scoreboard: the company coins it quarter after quarter.
No pressure, then, for the new execs. ®
Sponsored: Minds Mastering Machines - Call for papers now open