Carbonite acquires Seagate's EVault backup cloud for US$14m
On this of all days, the Universe just gave the storage industry a Star Wars angle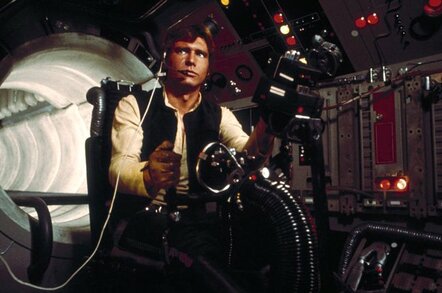 Cloud backup outfit Carbonite has acquired Seagate's EVault cloud backup service.
Carbonite offers personal backup, plus backup and disaster-recovery-as-a-service for small businesses. The latter market can choose to acquire a Carbonite appliance to create a hybrid backup rig. Bare-metal backup of servers is another option.
Seagate's EVault does pretty much the same thing. And so did Wuala, another cloud backup service operated by Seagate subsidiary LaCie. We're using the past tense to describe Wuala because Seagate offloaded it back in August.
Seagate appears to have lost interest in cloud backup services, making the EVault evacuation consistent.
US$14m is heading Seagate's way to make the deal happen, a trifling sum that may indicate why the disk-maker thinks it is better off without EVault.
Investors in Carbonite like the deal: the company's shares are up $0.46, or 5.07 per cent, at the time of writing. The company says it has 1.5 million users today. Perhaps adding EVault gets it closer to useful scale.
Carbonite is, of course, named for the material in which Star Wars almost-hero Han Solo is frozen. Which we mention in passing because whatever the rationale behind the deal, it's given the storage industry its Star Wars angle on a day much of the world is more interested in Wookies than Wikipedia. It's like they want us to write lame clickbait headlines. ®
Sponsored: What next after Netezza?