Grim-faced cosmonaut in ISS manual docking nail-biter
Yuri Malenchenko's serious demeanour expained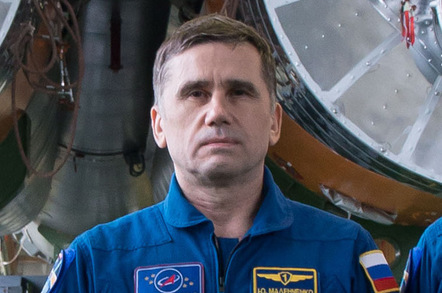 European Space Agency (ESA) astronaut Tim Peake, NASA 'naut Tim Kopra and cosmonaut Yuri Malenchenko safely boarded the International Space Station yesterday following a tense manual docking of their Soyuz TMA-19M spacecraft with the orbiting outpost.
The trio blasted off from Baikonur Cosmodrome in Kazakhstan at 11:03 GMT.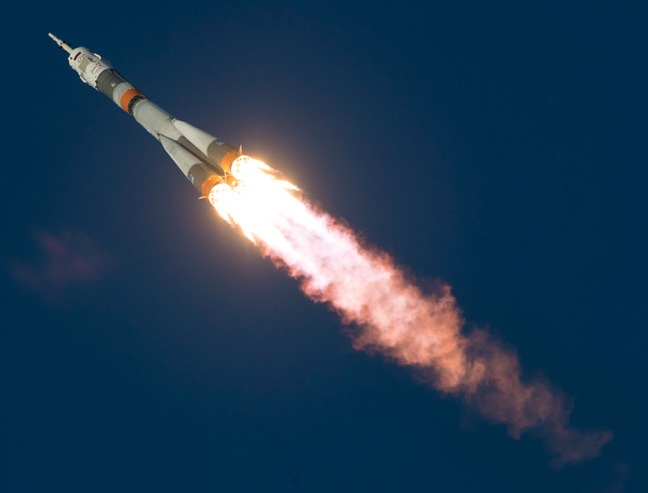 Next stop the ISS: Blast-off yesterday from Baikonur
However, during a first approach to the ISS, the Soyuz's automatic Kurs rendezvous system aborted the docking attempt, prompting Malenchenko to take the controls, back away from the station, and finally do the job himself. The reason for the Kurs failure is unknown, Space.com says.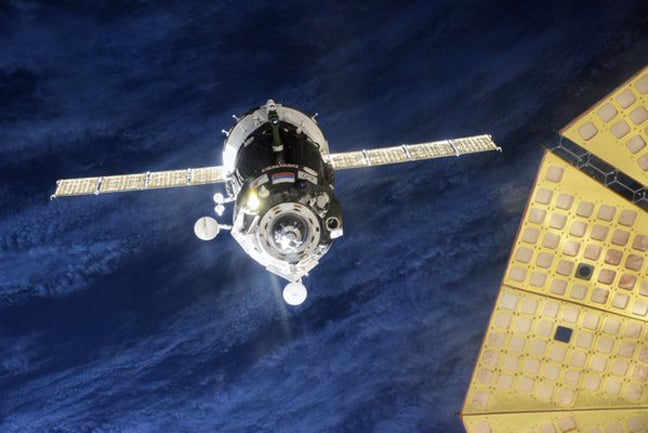 The Soyuz creeps up on the ISS, just before the automatic system abort. Pic: Sergey Volkov
The mating finally took place at 17:33 GMT, and after the usual pressure checks, the hatch was opened at 19:58 GMT.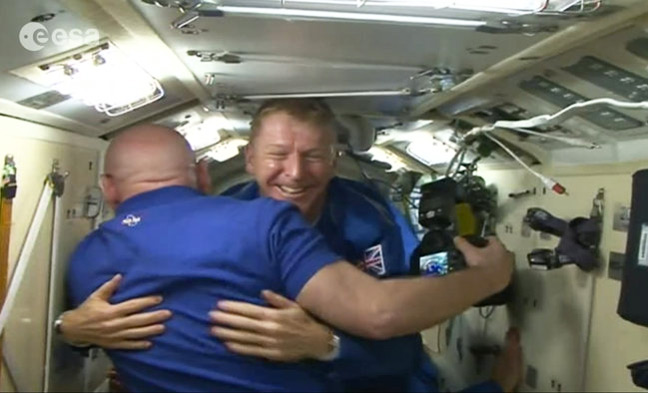 "Welcome aboard. Did you bring any Christmas crackers?" ISS commander Scott Kelly greets Tim Peake
Malenchenko had maintained a serious demeanour in the run-up to launch, evident as he prepared to board the Soyuz at Baikonur.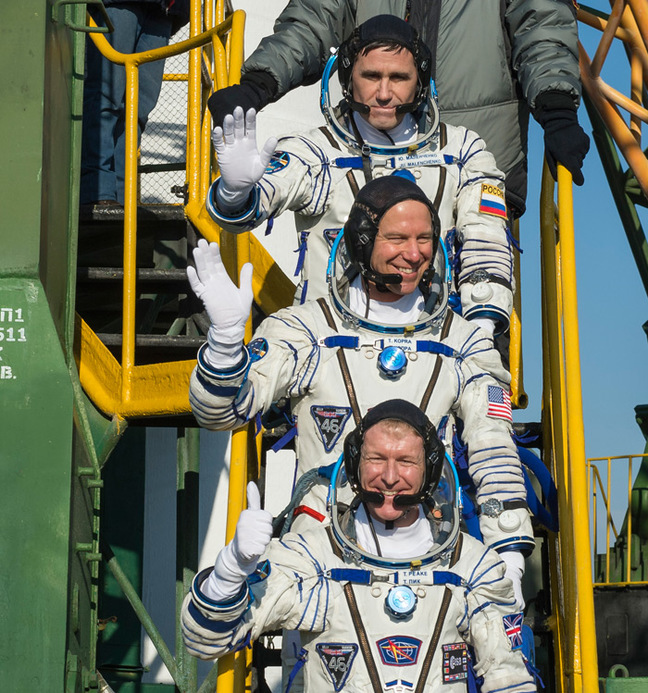 Oh go on Yuri, give us a smile. The 'nauts prepare to board the Soyuz yesterday. Pic: NASA/Joel Kowsky
Some Reg readers have suggested this was because he knew something everyone else didn't, and it appears he was indeed steeling himself for a possible nail-biting ISS rendezvous. His extensive training for such an eventuality was clear as he guided his ship smoothly towards the station.
Kopra, Malenchenko and Peake now form part of Expedition 46, along with commander Scott Kelly, Mikhail Kornienko and Sergey Volkov.
Brit 'naut Peake's six months aloft will be mainly dedicated to the European Principia mission. ®
Sponsored: What next after Netezza?