Google gets into the start-up game with own accelerator program
Online ad giant seeks new blood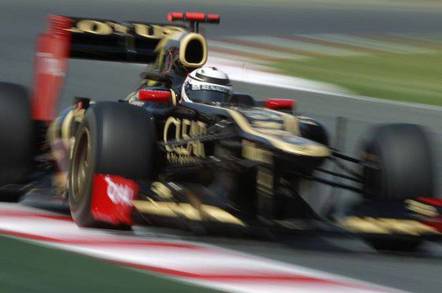 Google has launched its own start-up accelerator program, adding to the well-established Y Combinator, 500 Startups, and Techstars.
Launchpad Accelerator follows the same basic approach as other accelerator programs – intensive, guided, free mentoring of start-ups – but with some significant changes.
For one, successful applicants will be flown to Google's headquarters in Silicon Valley for two weeks, but the company is looking outside the Valley and is only accepting applications from three countries: Brazil, India, and Indonesia. It is looking to expand the program to other countries at a later date.
Notably Google is not planning to take any equity in new startups: which is the basic funding model for other accelerators who take a stake in a new company for a set amount of money.
Google has said it will invest $50,000 in companies coming through the program but "without a requirement for financial consideration in return." Which sounds suspiciously like free money.
What's more, Google will pick up the tab for six months, including the cost of bringing three team members to its HQ – something it estimates is worth around $250,000 in total.
Outside the two-week Silicon Valley visit, companies will work from their home countries, but Google is providing the facilities for free and will provide "mentorship" from Google employees. All of which sounds too good to be true.
What's the catch? There doesn't seem to be one. It should be noted though that Google is only interested in companies with an existing product, only app developers, and you must have or be planning to use its Android operating system.
Why?
What does Google get out of it? Two things: it builds up buzz around its platforms and services. The startups will need to have a focus on Android (although not exclusively) and the resources they are provided with will be very Google-centric. Secondly, it gains access to what it hopes will be the next generation of superstar coders and an entry point into what startups are doing in those three huge growth markets.
The program will start officially on January 18 and Google has already selected the first "batch" of 24 startups. It is accepting applications now for the second batch, which will begin in the second half of 2016.
Of course, the program is likely to be massively oversubscribed, so there will be a significant element of luck as well as skill in being accepted.
As for the first batch, some details have emerged. ProDeaf can translate spoken language into sign language; Agrosmart is an IoT solution for farmers; and FranklyMe does filters for video.
But oddly, Google also seems to have fallen into the startup trap of funding me-too enterprises that time and again have failed.
Elo7 is an Etsy wannabe. DoorMint is a laundry service (not again! Will Silicon Valley ever learn?) and Setipe is a, you've guessed it, dating app. Just goes to show that the more things change, the more they stay the same. ®