Nimble CEO: When it comes to all-flash stars, there can be only... six
Vasudevan prophesies fatal supplier all-flash array mayhem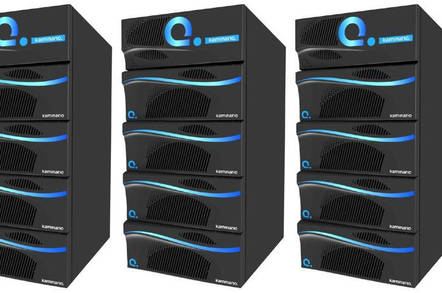 Comment Nimble Storage CEO Suresh Vasudevan told an investor conference he expects six all-flash array (AFA) suppliers to dominate the business, with Dell/EMC, HP and IBM being three of them.
Vasudevan was talking at an analysts' meeting, presenting multiple financial facets of his post-IPO company. Attendee Stifel MD Aaron Rakers summarised what Vasudevan said, and noted he said the AFA transition will play out like the earlier NAS transition.
This is intriguing as it's counter-intuitive to what's currently going on. At the moment, more than a dozen AFA suppliers compete with each other and there's an assumption that the old storage platform world has gone for good.
Back in the good old days, when block arrays ruled the world, Auspex, NetApp and others came along with filers. The whole NAS arena grew, with many startups, er, starting up, but NetApp pushed its way to the top of the filer heap along with EMC and, arguably, HDS (which subsequently bought BlueArc).
There were many filer-supply companies, but Vasudevan is broadly right in saying three systems companies (Dell, HP and IBM) and three specialist storage companies (EMC, NetApp and HDS) each ended roughly owning half the filer business.
So now he thinks the AFA transition will play out the same way between now and the end of 2018. As far as Vasudevan is concerned, there will be three systems companies: Dell/EMC, HP and IBM, owning 50 - 60 per cent of the market and three unidentified specialist storage suppliers owning most of the rest. Who will they be?
He didn't identify them to his audience of analysts. We understand Nimble will introduce its own AFA next year, being late to the market. The main specialist storage companies who already have AFAs are (alphabetically):
HDS
Kaminario
NetApp
Pure Storage
SanDisk (Intelliflash JBOF with third-party SW) being bought by WDC
Solidfire
Tegile
Tintri
Violin Memory
Others include Nexgen and Breqwatr.
Acquisitions could take two or three out of the list. We could suggest that the three winners on this list are likely to be HDS, NetApp and Pure Storage, with less strong feelings about HDS and NetApp than Pure.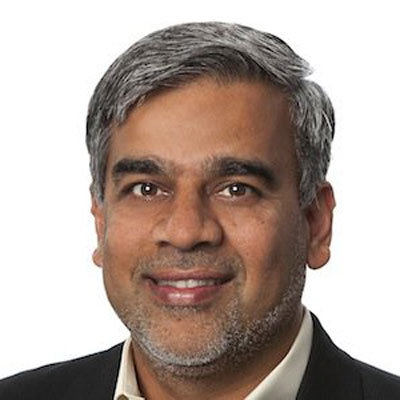 Suresh Vasudevan
Others may well think Nimble's three system and three specialist storage supplier sextet pattern won't apply to the all-flash array market. Time, as ever, will tell. ®
Sponsored: Minds Mastering Machines - Call for papers now open